Trump Unleashes on 'Dumb as a Rock' Tillerson: He 'Didn't Have the Mental Capacity'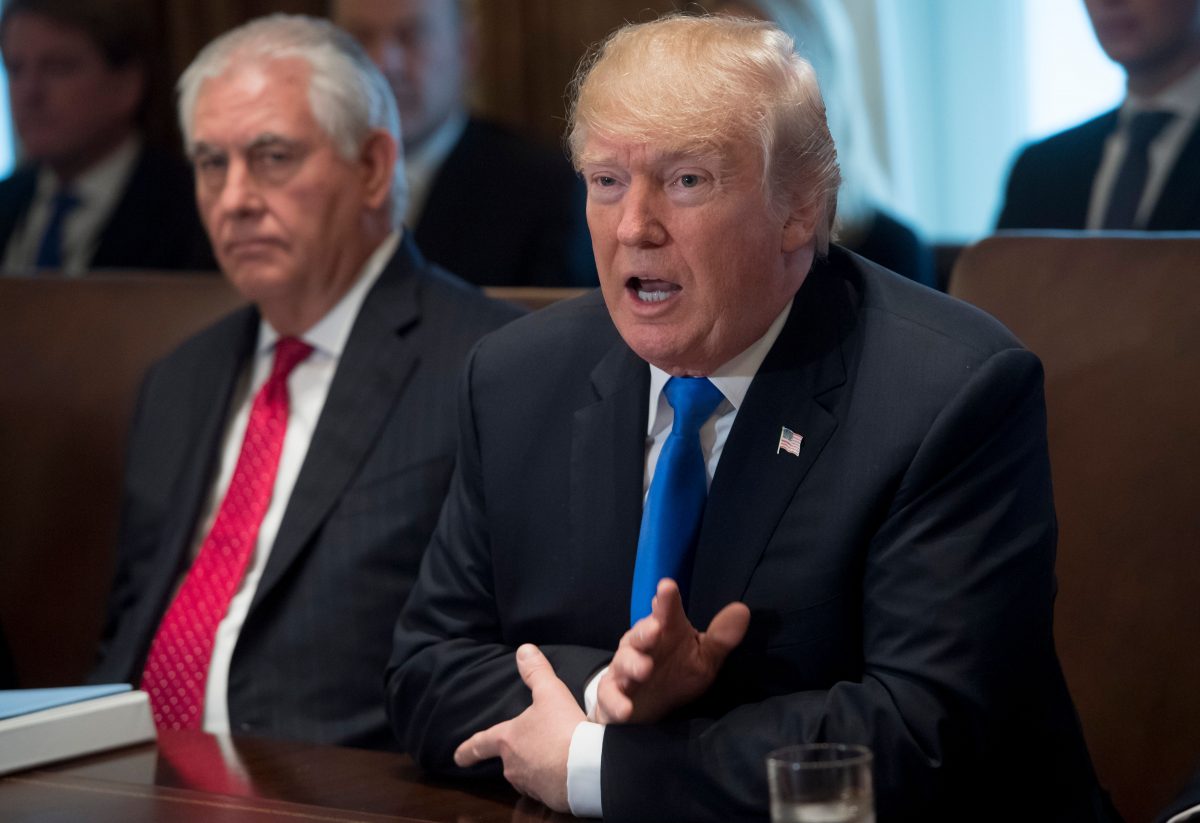 President Donald Trump is clearly not happy with comments from his former Secretary of State.
Rex Tillerson got candid today not just about his time at State, but about the President and how "undisciplined" he is. He also claimed that he had to explain to Trump that various things he proposed were illegal.
Trump clearly heard about the comments, and he fired back with some choice words for the man who once reportedly called him a "moron":
"Mike Pompeo is doing a great job, I am very proud of him," Trump tweeted Friday afternoon. "His predecessor, Rex Tillerson, didn't have the mental capacity needed. He was dumb as a rock and I couldn't get rid of him fast enough. He was lazy as hell. Now it is a whole new ballgame, great spirit at State!"
Mike Pompeo is doing a great job, I am very proud of him. His predecessor, Rex Tillerson, didn't have the mental capacity needed. He was dumb as a rock and I couldn't get rid of him fast enough. He was lazy as hell. Now it is a whole new ballgame, great spirit at State!

— Donald J. Trump (@realDonaldTrump) December 7, 2018
[Photo by Saul Loeb/AFP/Getty Images]
Have a tip we should know? tips@mediaite.com
Josh Feldman - Senior Editor