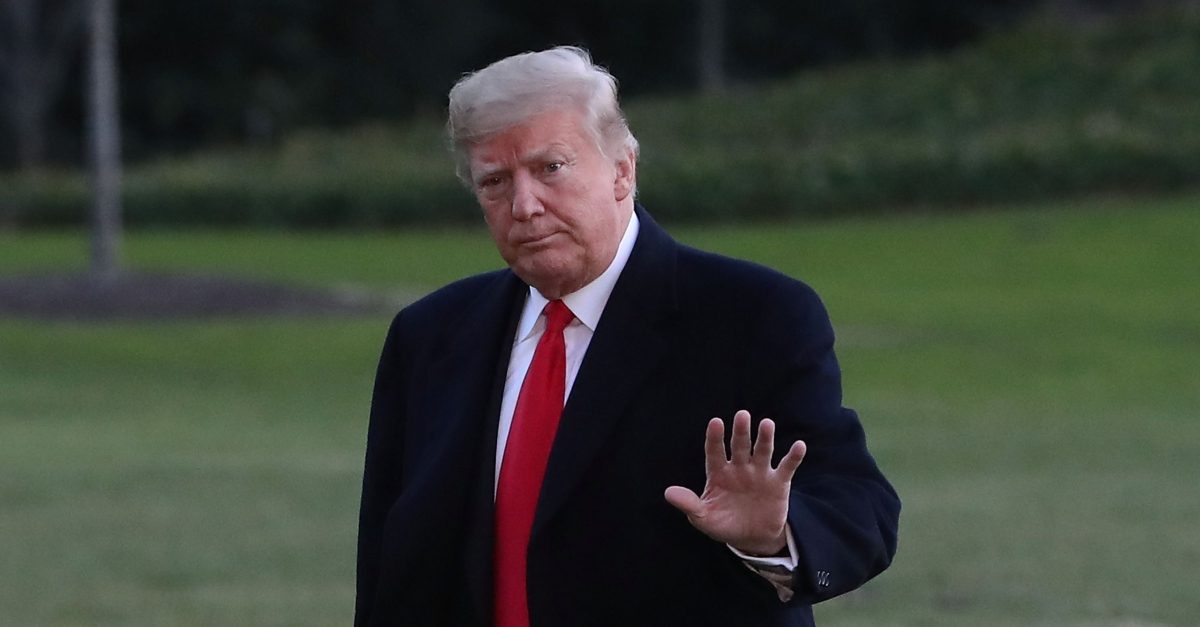 NBC News has confirmed the Wall Street Journal's report that President Donald Trump was the third person present when his ex-lawyer Michael Cohen met with National Enquirer publisher David Pecker to plan how to conceal the then-candidate's extramarital relations.
The NBC report detailed how Trump met with Cohen and Pecker, who is also CEO of the Enquirer's parent company American Media Inc., in August 2015.
"Pecker offered to help deal with negative stories about that presidential candidate's relationships with women by, among other things, assisting the campaign in identifying such stories so they could be purchased and their publication avoided," American Media Inc. admitted in a their "Statement of Admitted Facts" related to the $150,000 hush payout to former Karen McDougal.
Following the three year prison sentence handed down to Cohen for his role in the scheme, Trump took to Twitter to allege his innocence:
I never directed Michael Cohen to break the law. He was a lawyer and he is supposed to know the law. It is called "advice of counsel," and a lawyer has great liability if a mistake is made. That is why they get paid. Despite that many campaign finance lawyers have strongly……

— Donald J. Trump (@realDonaldTrump) December 13, 2018
….stated that I did nothing wrong with respect to campaign finance laws, if they even apply, because this was not campaign finance. Cohen was guilty on many charges unrelated to me, but he plead to two campaign charges which were not criminal and of which he probably was not…

— Donald J. Trump (@realDonaldTrump) December 13, 2018
….guilty even on a civil basis. Those charges were just agreed to by him in order to embarrass the president and get a much reduced prison sentence, which he did-including the fact that his family was temporarily let off the hook. As a lawyer, Michael has great liability to me!

— Donald J. Trump (@realDonaldTrump) December 13, 2018
[image via Mark Wilson/Getty Images]
Have a tip we should know? [email protected]