Trump 'Will Get Rid of All of You': Man Arrested, Facing Hate Crime Charges For Kicking Muslim Woman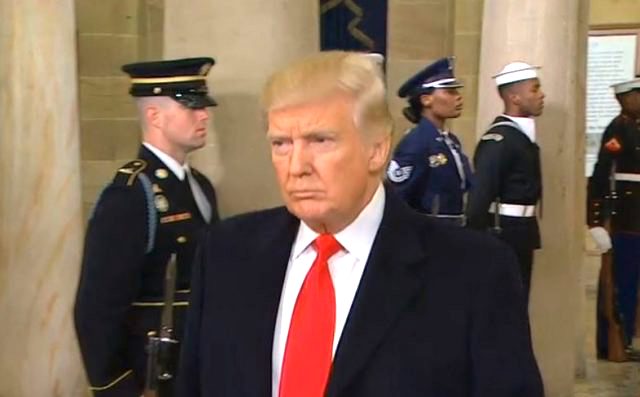 A 57-year-old Massachusetts man is currently facing hate crime charges over an incident last night at JFK Airport in New York when he allegedly attacked and hurled slurs at a Muslim woman who works for Delta.
According to prosecutors, Robin Rhodes had arrived from Aruba and was waiting on his connecting flight home. While sitting in the Delta Sky Lounge, he approached the employee, who was wearing a hijab, in her office.
Punching her door, Rhodes yelled at her, asking her if she was sleeping or praying, while tossing out expletives. The woman asked Rhodes what she had done, to which he replied "nothing" but that he was "going to kick your [expletive]."
Per the report, he kicked the woman in her leg, and as she attempted to escape, he blocked the door. After another employee intervened, the woman was able to leave the office, but Rhodes continued to follow her.
He would then get on his knees, mocking a Muslim prayer, and shout at the woman: "[Expletive] Islam, [expletive] ISIS, Trump is here now. He will get rid of all of you. You can ask Germany, Belgium and France about these kinds of people. You will see what happens."
When Rhodes was arrested, he allegedly said the following to the police, "I couldn't tell if it was a man or woman because their back was to me and they had something covering their head."
Besides hate crime, Rhodes is also facing charges for assault, harassment, menacing and unlawful imprisonment. He could get up to four years in jail.
[image via screengrab]
–
Follow Justin Baragona on Twitter: @justinbaragona
Have a tip we should know? tips@mediaite.com