TSA Now Allowing Small Knives On Planes, But American, US Airways, Delta, and Congress Are Against It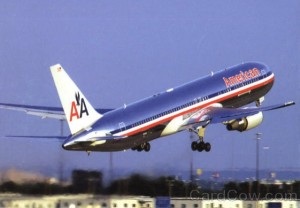 If being stuck on a plane with a bunch of strangers for over three hours has ever given you the urge to stab someone in the eye, then I have some good news for you. The Transportation Security Administration announced recently it is relaxing restrictions so that now individuals can bring small knives on planes. This has been met with the kind of measured, reasonable response you would expect: everyone is freaking out. Three major airlines have come out strongly against the measure, and now Congress is getting in on the action, asking the TSA to reconsider its policy of giving people stuck in small, uncomfortable seats thousands of miles in the sky the ability to wield sharp objects.
RELATED: Shep Smith On Airport Security: 'We Need To Stop Freaking Out Every Time Something Happens'
The TSA is implementing the new policy in order to have United States on board with the rest of the world in allowing small knives on planes. Delta CEO Richard Anderson was the first to speak out against it, sending a letter to TSA administrator John Pistole asking him to reconsider the new policy. And today, both American Airlines and US Airways joined in the fray, with a US Airways chief executive explaining that the new policy "might place our flight attendants' safety at risk" and an American Airlines senior VP saying that they would "adhere fully" to new TSA policies but wanting to "voice Americans' concerns."
And now Congress is getting in on the action, with a bipartisan group of House members sending its own letter to the TSA, bringing up the 9/11 attacks in their opposition to the new policy.
On September 11, 2001, hijackers on board United 93, United 175, American 77, and American 11 took over these planes using mace, box cutters and knives to attack passengers and crew…

Congress acted swiftly to ensure that TSA was afforded the resources and authority to ensure a secure aviation system for the American flying public. We strongly believe that the prohibition of dangerous items is an integral layer in the safety of our aviation system.
With public pressure mounting against them, the TSA released a statement today explaining that they consider it very unlikely that any terrorist group could successfully take down a plane with small knives, but assuring the public that they will "work with authorities to prosecute anyone using one in a mid-air assault." So worry not, travelers!
It's worth pointing out that as a result of sequestration cuts, the TSA announced a few weeks ago that wait times for flights may get longer. Which means making the people who will be stuck in the air for hours even angrier.
And now they have knives.
—–
Follow Josh Feldman on Twitter: @feldmaniac
Have a tip we should know? tips@mediaite.com
Josh Feldman - Senior Editor