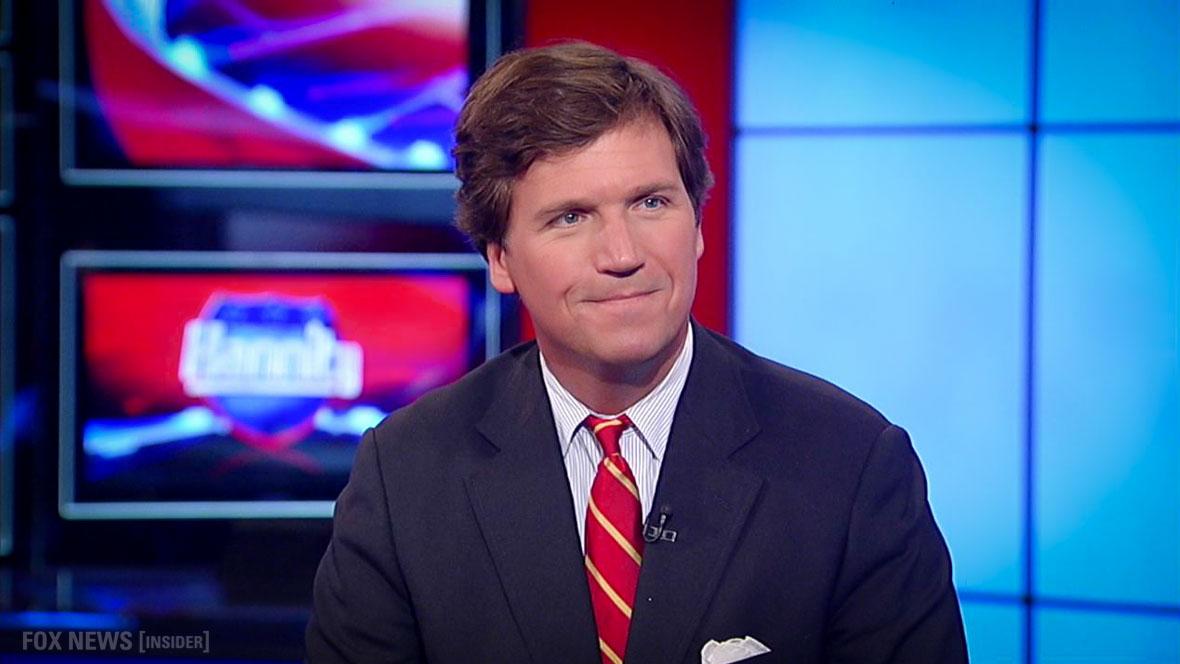 Another excerpt of Michael Wolff's insider account of President Donald Trump's administration has been released, and with it another wild White House story — this time involving Fox News host and bow tie aficionado Tucker Carlson.
Per a segment of Fire and Fury: Inside the Trump White House released to British GQ, after Kellyanne Conway was cut from consideration, the Trump transition team offered Carlson the position of White House press secretary. The job offer was just a few weeks after the now-Fox News star began his show on the network — which began airing on November 14, 2016.
One can only imagine what a Carlson-led White House press shop would look like, but given that he his best known at Fox News for shouting down liberal guests he might have actually been a good fit — like a Sarah Huckabee Sanders with more smug laughs and less awkward jokes.
Plus, if he had gone to the White House instead of staying at Fox News maybe he wouldn't have sworn-off bow ties.
He ultimately turned down the job, which Wolff says led the transition team to begin looking for someone who was "the opposite of a star."
"When none of those ideas panned out, the job was offered to Fox News' Tucker Carlson, who turned it down. But there was a counterview: the press secretary ought to be the opposite of a star. In fact, the entire press operation ought to be downgraded. If the press was the enemy, why pander to it, why give it more ­visibility?" wrote Wolff.
Despite far-right author Ann Coulter, talk radio host Laura Ingraham, and Fox Business host Maria Bartiromo all reportedly being considered by Trump's team as well, they ultimately settled for the lesser known Sean Spicer who had a consistent track record in Republican politics.
The GQ excerpt also goes on to detail Trump's responses to Spicer's "performances" in front of the press. Wolff claims the president "regularly berated" the beleaguered press secretary for not properly finessing the Washington press.
The author writes, "His response to Spicer's briefings was part of his continuing belief that nobody could work the media like he could, that somehow he had been stuck with a communications team that was absent charisma, magnetism and proper media connections."
[image via screengrab]
Follow the author on Twitter (@calebecarma).
Have a tip we should know? tips@mediaite.com