Tuskegee Veteran: Obama Is 'Very Special,' 'God Put Him Here Just Like He Did Moses'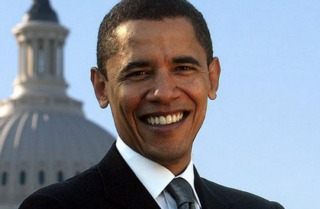 President Obama's second inauguration held a particularly emotional pull for the group of Tuskegee Airmen able to attend the ceremony. The Huffington Post's Michael McAuliff spoke to some of the veterans, including one who described our 44th president as "very special." LeRoy Battle, 91, said about Obama, "God put him here just like he did Moses."
Battle is a former navigator and bombardier. McAuliff reports he "never saw action over the Pacific" because he was arrested at home attempting to integrate an officers' club in Indiana, along with other members of the 477th Bombardment. This was called the Tuskegee Mutiny.
"They pulled us out of our barracks at 2 or 3 o'clock in the morning. They said 'We're going to hang you because you disobeyed a superior officer in a time of war,'" Battle said. "That's what I fought against."
Stephen Sherman, 92, said he "never expected to live long enough to see a black president." He grew up in Colorado where he was the only black student in his class, but it wasn't much of a problem. The army, Sherman said, was the first time he was segregated.
"It breaks my heart. I love my country," he added. "I couldn't understand, but I still went in and served my country because I love it."
James Warren, 89, said he hopes Obama will be able to "do his job." Warren believes the president "has a lot of brilliant ideas," but had to "fight like hell."
"Now he doesn't have to give them anything," Warren added. "He's not running for office again."
Sherman said he would like to see Obama "achieve 100 percent where every citizen would be the same." He added, "I'm waiting to see that day come, and he can change it.
Rev. Jesse Jackson told HuffPost that each of these men were special.
"They endured the humiliation," he said. "When you see these guys singing 'God Bless America,' it's something special. They didn't just inherit America; they had to make America."
h/t HuffPost
Have a tip we should know? tips@mediaite.com