Twitter Blasts Trump for 'Blaming' Puerto Rico After Hurricane Maria Destruction: 'The F*cking Gall'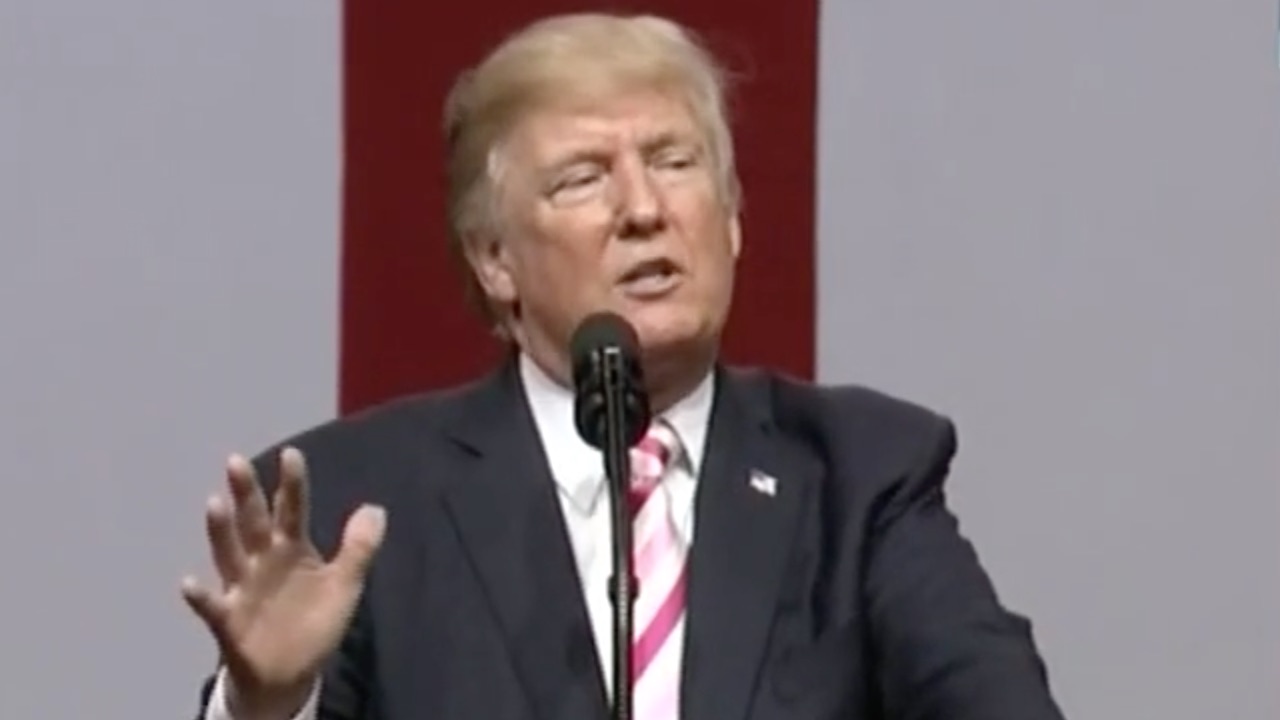 President Trump is getting a lot of blowback on Twitter after he decided to weigh in on Puerto Rico's devastation by commenting about the island's debt and infrastructure problems.
It's been five days since Hurricane Maria hit Puerto Rico, and all signs indicate that the storm caused catastrophic levels of destruction across the island. Since the Puerto Rico's utility services and bureaucracy have been almost completely wiped out, many political observers expected that the territory's restoration would become a pressing concern for the Trump Administration.
As Trump dedicated the last few days to his feud with athletes who kneel during the National Anthem, he took criticism from those who wanted him to say something to acknowledge Puerto Rico's crisis. A short time ago, Trump tweeted his thoughts about the storm's impact.
Texas & Florida are doing great but Puerto Rico, which was already suffering from broken infrastructure & massive debt, is in deep trouble..

— Donald J. Trump (@realDonaldTrump) September 26, 2017
…It's old electrical grid, which was in terrible shape, was devastated. Much of the Island was destroyed, with billions of dollars….

— Donald J. Trump (@realDonaldTrump) September 26, 2017
…owed to Wall Street and the banks which, sadly, must be dealt with. Food, water and medical are top priorities – and doing well. #FEMA

— Donald J. Trump (@realDonaldTrump) September 26, 2017
Since Trump decided to address Puerto Rico's situation by talking about their debt and bureaucratic woes, the Twitterverse was outraged and viewed this statement as a form of victim blaming in the middle of an emergency.
Really not sure how to read this other than Trump taking this opportunity to blame Puerto Rico for its misfortune… pic.twitter.com/KgpIPaYIk1

— McKay Coppins (@mckaycoppins) September 26, 2017
Master of empathy finally emerges from off his golden commode. Message: It's your fault, Puerto Rico. https://t.co/Fu2QUFM3tX

— Charles P. Pierce (@CharlesPPierce) September 26, 2017
Americans, Mr. President. Americans are in deep trouble. For God's sake, many of us have friends & family we haven't even heard from. https://t.co/OBglAjtR1D

— Mary Katharine Ham (@mkhammer) September 26, 2017
DONALD FUCKING TRUMP IS MAKING SNIDE COMMENTS ABOUT PUERTO RICO NOT PAYING BANK LOANS. THE FUCKING GALL pic.twitter.com/yXnQ9Vml0s

— Andy Richter (@AndyRichter) September 26, 2017
Jeez, "sucks to be you" wasn't what anybody meant when they said you need to start paying attn to Puerto Rico, worst president ever. https://t.co/7057SNheJX

— Josh Marshall (@joshtpm) September 26, 2017
When people said you should talk about Puerto Rico, this is not what they meant https://t.co/ARMXHbH5sI

— Daniel Larison (@DanielLarison) September 26, 2017
President Trump is means-testing Puerto Rico on Twitter in real-time. Play-by-play disaster capitalism. https://t.co/VTjhPuhJ9O

— Patrick Blanchfield (@PatBlanchfield) September 26, 2017
INSANE for the president talking about PR's debts to "Wall Street" while 60% of ppl have *no safe drinking water*!!!

— Chris Hayes (@chrislhayes) September 26, 2017
oh you wanted him to tweet about Puerto Rico? Well he did — and blamed Puerto Rico. pic.twitter.com/74BK3Smfhv

— Justin Miller (@justinjm1) September 26, 2017
This is so awful I can't even https://t.co/NoPKjgA2Dh

— John Podhoretz (@jpodhoretz) September 26, 2017
So help them. Detached tone is weird here. You have massive power & agency. https://t.co/CC4Wvbftv2

— Guy Benson (@guypbenson) September 26, 2017
?????????? Puerto Rico "doing well" ???????????? https://t.co/OPf6w44RuE

— Steven Dennis (@StevenTDennis) September 26, 2017
Here, in its entirety, is President Trump's 6th grade class presentation "Puerto Rico: It's A Shame, But Debts Are Debts." pic.twitter.com/Apw0VodiGq

— Mark Harris (@MarkHarrisNYC) September 26, 2017
It's not hard to see why Trump is totally disinterested in helping Puerto Rico. The man is a racist and PR is a Spanish-speaking territory.

— Charles Johnson (@Green_Footballs) September 26, 2017
[Image via screengrab]
— —
>> Follow Ken Meyer (@KenMeyer91) on Twitter
Have a tip we should know? [email protected]