Twitter Mocks Trump's 'Witch Hunt' Tweetstorm: 'The 2018 Version of Make America Great Again!'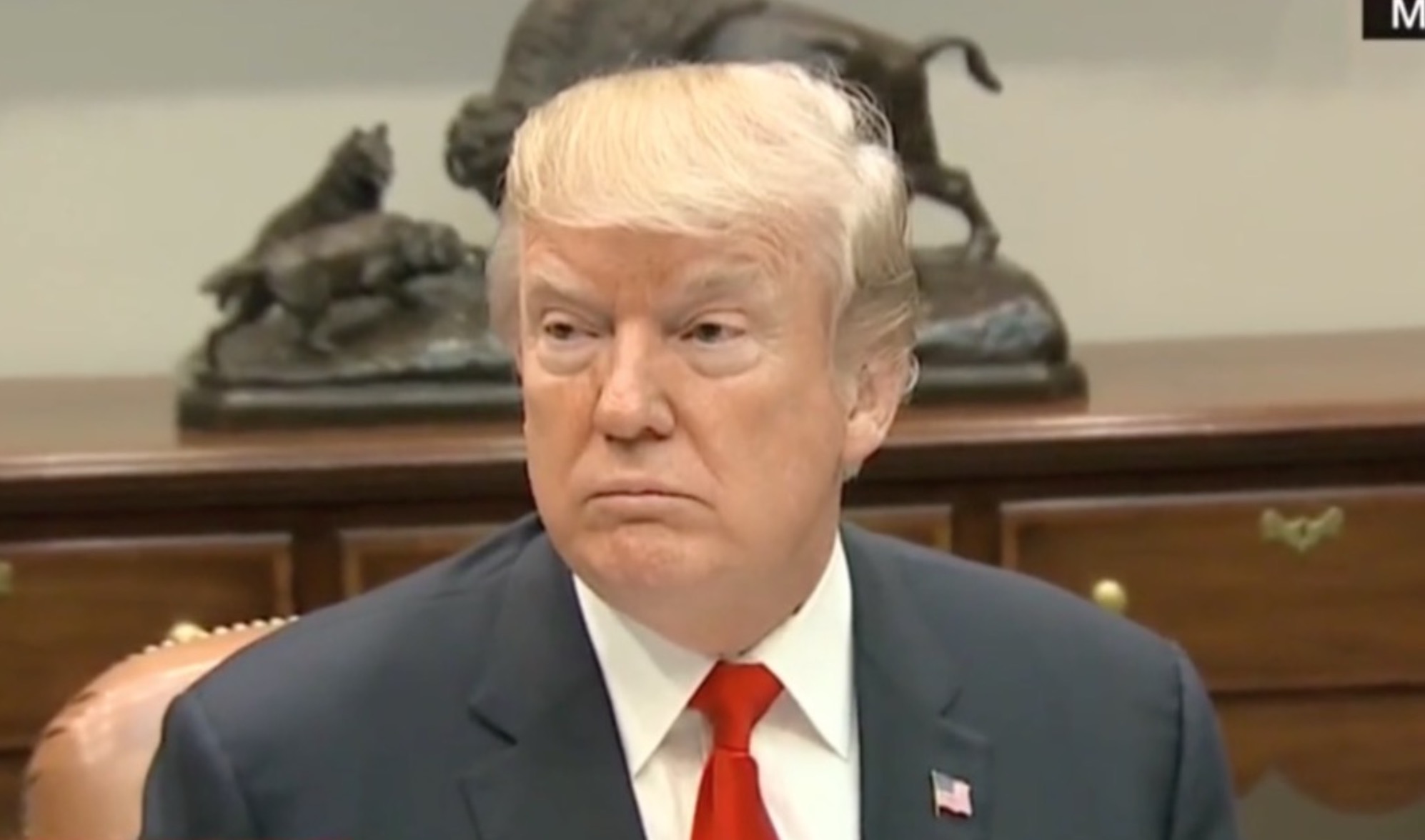 Since Donald Trump unleashed a new tweetstorm against his political enemies today, now is as good a time as any to take another look at how the denizens of the president's favorite platform are reacting to the blitz.
The president live-tweeted his viewing of Fox & Friends on Wednesday morning, which resulted in him casting his rage against the FBI, the "Criminal Deep State," James Clapper and everyone else involved in the alleged spying of his 2016 campaign. In the end, Trump topped it off by presumably yelling "Witch Hunt" so loudly that it tore the sound barrier asunder and caused his phone to type the words all by itself.
WITCH HUNT!

— Donald J. Trump (@realDonaldTrump) May 23, 2018
Trump never pointed to any specific evidence that the spying conspiracy is true, but since we've reached the point where he's yelling "witch hunt" at the top of his lungs, the Twitterverse had some thoughts:
*when the crops are failing* https://t.co/EJSaxXiKhx

— David Mack (@davidmackau) May 23, 2018
When you take someone's lunch from the fridge at work and they confront you about it: https://t.co/WHjmUMwpcN

— Travon Free (@Travon) May 23, 2018
The 2018 version of "Make America Great Again!" https://t.co/eAWSxGXzWC

— Josh Dawsey (@jdawsey1) May 23, 2018
You really are a character out of the The Crucible… https://t.co/WMHi93C5cf

— Kurt Bardella (@kurtbardella) May 23, 2018
This is what Trump Nation considers rationale discourse. https://t.co/SK4fsnxiPS

— David Corn (@DavidCornDC) May 23, 2018
— Ben Shapiro (@benshapiro) May 23, 2018
WHICH HUNT? pic.twitter.com/PD5gz7cvPL

— Benny (@bennyjohnson) May 23, 2018
MIKE HUNT! https://t.co/iUGwA5AL0B

— John Podhoretz (@jpodhoretz) May 23, 2018
BONNIE HUNT!!!! https://t.co/5hAVpkAbBQ

— John Berman (@JohnBerman) May 23, 2018
WHICH HUNT? pic.twitter.com/aqPCuMBOR8

— Pat Ward (@WardDPatrick) May 23, 2018
[Image via screengrab]
— —
>> Follow Ken Meyer (@KenMeyer91) on Twitter
Have a tip we should know? tips@mediaite.com