Twitter of Conservative Washington Examiner Goes Rogue: 'This Paper is Garbage' and 'Trump is Going to Hell' (UPDATE)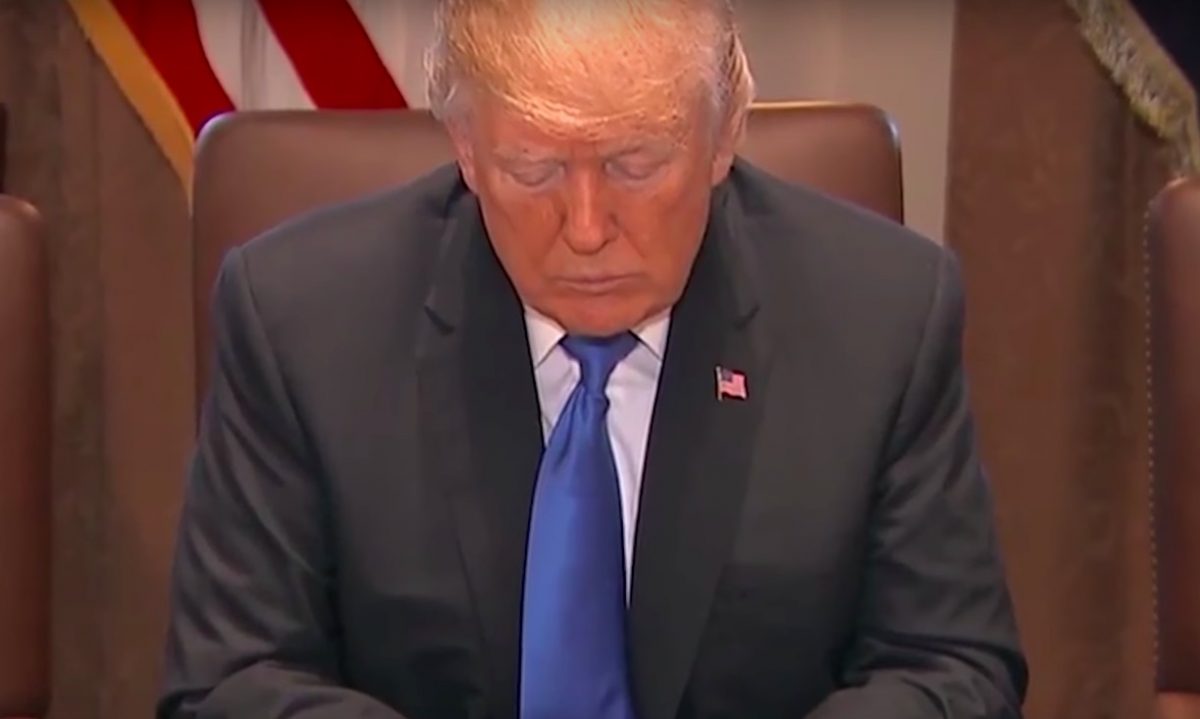 The Twitter account for conservative magazine Washington Examiner went rogue on Monday morning, posting a tweet — that was quickly deleted — that declared President Donald Trump is "going to hell."
"Trump is going to hell," the rogue poster wrote. "Anyone who ever read the bible can tell you where it stands on rich adulterers. The key to God's forgiveness is repentance. Trump's entire political career has been about the exact opposite of that."
The poster then took aim at the paper itself for defending Trump: "Also this paper is garbage for promoting 'Trump and God'".
Happy Monday morning to the editors at the Washington Examiner! pic.twitter.com/AzVLIgI7nL

— Aaron Blake (@AaronBlake) November 5, 2018
Ouch. The tweet was swiftly deleted, but the Examiner has yet to explain how this pious rogue got a hold of the Twitter account. We will update this post if he or she is exposed.
UPDATE 8:38 a.m.: The Examiner cries hack:
"The Washington Examiner's Twitter feed was hacked and a tweet was posted that did not come from our staff," the mag wrote in a tweet. "We are taking appropriate action and will issue a further statement if necessary."
The Washington Examiner's Twitter feed was hacked and a tweet was posted that did not come from our staff. We are taking appropriate action and will issue a further statement if necessary.

— Washington Examiner (@dcexaminer) November 5, 2018
Have a tip we should know? tips@mediaite.com
Aidan McLaughlin - Editor in Chief