Twitter Stunned by News of Trump Pushing to Double Amazon's Postal Rates: 'What the Hell is He Doing?'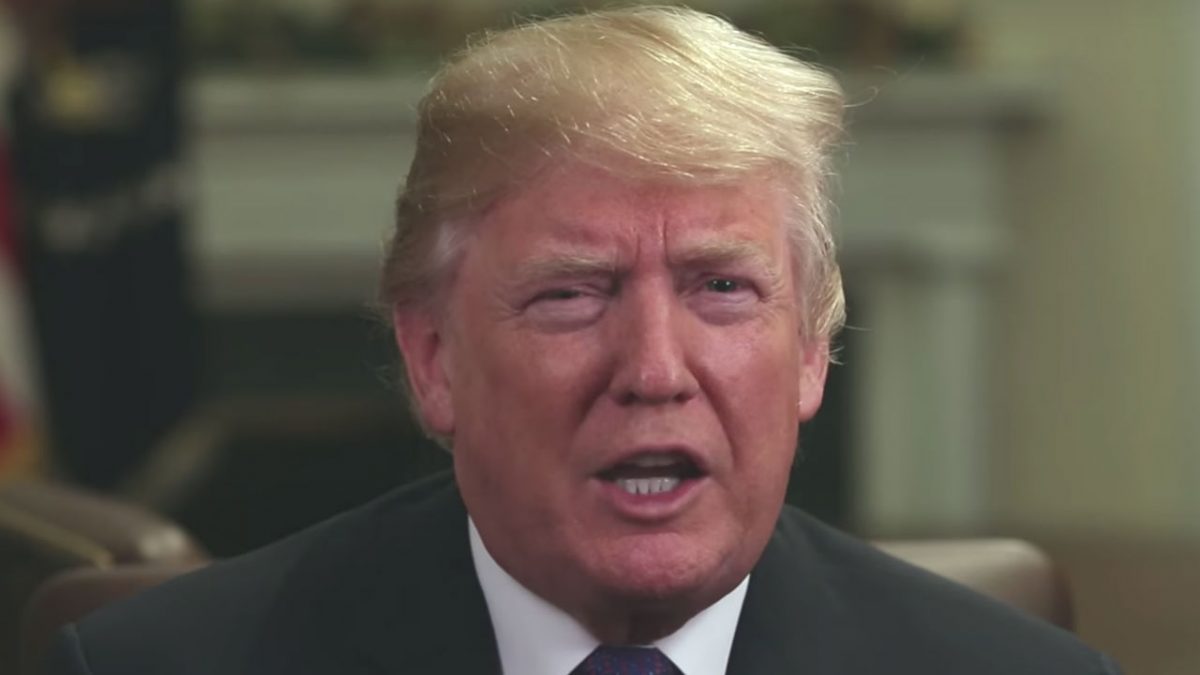 The latest big news from the Washington Post is that President Trump has pushed the Postmaster General to double rates for Amazon and other firms. Trump has publicly and privately groused about Amazon because Jeff Bezos owns the Post.
As Axios reported back in March, the President is "obsessed" with Amazon and wants to go after them.
Postmaster General Megan Brennan has so far "resisted" the demand from Trump, as the Post report says, but Politics Twitter was a little stunned by the news that this is something the President is really pushing for:
To rephrase: "Trump demands government retaliation against owner of newspaper he dislikes" https://t.co/7Ab7uJkLW9

— Benjy Sarlin (@BenjySarlin) May 18, 2018
American oligarch with significant publishing interests targeted in regime crackdown https://t.co/4bKK4jfF1g

— southpaw (@nycsouthpaw) May 18, 2018
This is a scandalous attack on freedom of the press. Big outrage! Trump is attacking Jeff Bezos because he doesn't like the Washington Post. https://t.co/phcvJDJxYi

— Max Boot (@MaxBoot) May 18, 2018
President of the United States tries to get his government to retaliate against a business as payback for media coverage he doesn't like https://t.co/P1rJFrpwTE

— Nick Riccardi (@NickRiccardi) May 18, 2018
This is what Hugo Chávez used to do. https://t.co/uTFbs8Lal3

— The Reagan Battalion (@ReaganBattalion) May 18, 2018
Two reactions to this: a) The president of the United States intervening like this just invites further rent-seeking and corruption; and b) is this really the optimal use of White House time? https://t.co/6CxafKPmQG

— Daniel W. Drezner (@dandrezner) May 18, 2018
This is some Chavista shit https://t.co/BT9YWXG10s

— Lachlan Markay (@lachlan) May 18, 2018
This effort by @realDonaldTrump is shameful. It is out of bounds and is all in an effort to attack one company because the @JeffBezos also owns the @washingtonpost. And the @GOP @SpeakerRyan @SenateMajLdr say nothing about the abuse of power https://t.co/YOqpgcixof

— rolandsmartin (@rolandsmartin) May 18, 2018
Great get from @damianpaletta @jdawsey1

Would be a pretty clear-cut use of gov't power to target perceived political enemy https://t.co/8df1Y5uWXR

— Jonathan Martin (@jmartNYT) May 18, 2018
If Obama did this, Republicans would flip: Trump's personal animus toward Amazon has led him to demand that USPS doubles the shipping cost for Amazon packages https://t.co/9oOS0ph7Qb

— Emily C. Singer (@CahnEmily) May 18, 2018
Trump trying to use the power of the office to punish his enemies https://t.co/ejYejuwYxo

— Simon Maloy (@SimonMaloy) May 18, 2018
The president is personally attempting to set postal prices in an attempt to impose costs on a company owned by someone whose newspaper's reporting on him he dislikes: https://t.co/eQnJgYcf32

— Daniel Dale (@ddale8) May 18, 2018
The amazing thing about this story is the number of times it shows that officials have tried to explain the facts to the president but he simply rejects them because they does not fit his preconceived notions. So now apply that to every other subject. https://t.co/LK9F2htPNG

— Glenn Kessler (@GlennKesslerWP) May 18, 2018
What the hell is he doing https://t.co/ufHonTeva5

— Seth Mandel (@SethAMandel) May 18, 2018
[image via screengrab]
— —
Follow Josh Feldman on Twitter: @feldmaniac
Have a tip we should know? tips@mediaite.com
Josh Feldman - Senior Editor