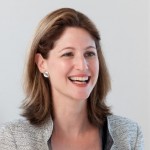 As a non-executive board director on several company boards, including chairing a board and chairing the audit committee of others, it is part of my responsibility to keep up with the shifting environment in corporate governance and to do so on a global basis. The business environment is going through so many changes, with an uncertain world economy, shifting landscapes and legislation in every country in areas from gender representation to sustainability, and board directors needing to be fully transparent and accountable, it requires that responsible activist board directors keep their fingers on the pulse of what is happening at all times. Reading newspapers, the trade press, and getting reports from the accounting firms and law firms all have a role to play, but over the past several months I found that Twitter offers an equally if not more effective way to do this in real time.
Following people on Twitter who have similar interests and mind sets about corporate governance literally feeds me the information that is on the cutting edge—the issues that are on people's minds about anything that impacts our roles, and what other non-exec board directors make of them, ensuring I am better equipped for the challenges that all of us have to deal with on a regular basis.
In addition, social networking of this kind also opens up a whole new resource: I have found that other non-executive board directors and corporate governance experts are very generous in sharing information and experiences in response to both general queries and specific problems – answers that would have taken me hours to find myself, and with terrific analysis and input to boot. I can ask a question any time of the night or day and soon have answers or at least some suggestions on where to go for the answer.
The regular stream of information and the specific input from others does not replace research, regular training and updates, and of course we all must take great care not to overstep bounds of confidentiality, but it is truly an unprecedented complement to that effort. It is one that, when used properly, can improve the general standard of corporate governance across different sectors and countries.
Moreover, I think that Twitter is a tool that can contribute to shaping the corporate governance agenda—helping to bring to the fore issues facing us and how to approach and resolve them. Twitter enables us to know what the cutting edge of corporate governance is, and to be part of it.
To keep track of specific corporate governance tweets, I follow#corpgov. Also, below are some of the people and information sources that I have found to be the most useful to follow on corporate governance issues. I hope that I've been as helpful to them as they have been to me!
People:
Resources:
This is by no means an exhaustive list. If you know of others that should be on this list, I would be delighted to hear from you via @lucymarcus.
Lucy P. Marcus is the non-executive chair of the Mobius Life Sciences Fund, non-executive director and chair of the board audit committee of BioCity Nottingham, CEO of Marcus Venture Consulting, and a Fellow at University of Cambridge's Judge Business School. Follow her on Twitter at @lucymarcus. This post was previously published at MarcusVentures.com.
Have a tip we should know? tips@mediaite.com