Twitter Was Not Present at Trump's Tech Summit; Report Says It Was Over Emoji Issue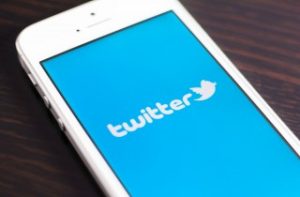 President-elect Donald Trump held a summit today with representatives from some of the biggest tech companies on the planet, but not Twitter.
Twitter CEO Jack Dorsey was reportedly not invited by Trump to the summit, which is notable given how Twitter has become Trump's favorite mode of getting around the mainstream media to engage with his supporters.
Trump has spoken often about what a great platform Twitter is for him, so you might wonder why the president-elect didn't invite Dorsey to the summit.
Well, a Politico report says this was retribution over a failed emoji deal.
Last month Trump campaign director of digital advertising Gary Coby posted on Medium that the campaign had an advertising deal with Twitter. One of the things the campaign really wanted was an emoji for the hashtag #CrookedHillary. Coby said Twitter had previously approved some designs, including an outstretched hand holding a bag of money.
But after a few back-and-forths, he wrote, it became clear there was hesitance within Twitter. And he made this pretty serious claim:
My internal TW contacts informed me that on Thursday night, 10/6, TW CEO, Jack Dorsey, personally killed the emoji and notified his senior staff. I asked if "There's going to be another BS legal reason like last time" and they responded, "No, Jack just killed it, there isn't one." They were shocked that this was happening.
Politico's report cites a source saying that this was why Dorsey wasn't at the meeting today:
Twitter was told it was "bounced" from Wednesday's meeting between tech executives and President-elect Donald Trump in retribution for refusing during the campaign to allow an emoji version of the hashtag #CrookedHillary, according to a source close to the situation…

According to the source, RNC spokesman Sean Spicer, who is an adviser to the Trump transition, made the call to refuse an invitation to Dorsey or other Twitter executives to the meeting, which was organized by Silicon Valley investor and Facebook board member Peter Thiel, who has been an adviser to Trump.
Dorsey said a few days ago he has some "complicated" feelings about Trump's tweeting.
[image via screengrab]
— —
Follow Josh Feldman on Twitter: @feldmaniac
Have a tip we should know? tips@mediaite.com
Josh Feldman - Senior Editor