U.K. Paper Sorry For Piece Calling Transsexuals 'Bed-Wetters In Bad Wigs' And 'Dicks In Chicks' Clothing'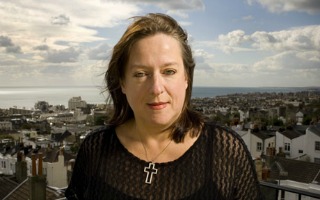 British opinion writer Julie Burchill is in hot water after an op-ed she wrote viciously mocking transsexuals was published in both The Observer and the online version of The Guardian. Burchill, a freelance writer, called transsexuals "screaming mimis", "bed-wetters in bad wigs" and "dicks in chicks' clothing" in her Sunday column in The Observer. The paper has removed the column and the editor has apologized, saying that his publication "got it wrong."

Burchill was originally responding to a column in the New Statesman in which opinion writer Suzanne Moore revealed her frustrations over society's intolerance of justified aggression in women.
"We are angry with ourselves for not being happier, not being loved properly and not having the ideal body image – that of a Brazilian transsexual," Moore wrote.
Moore was then attacked online by what Burchill called the "transsexual lobby," she lashed out in defense of her friend's use of that term in mockery. Moore wrote on her Facebook profile that she had apologized profusely for the comment, but Burchill was frustrated that the apology did not appear to suffice for those offended.
In her now-removed response to the controversy Moore stirred up, entitled "Transsexuals Should Cut It Out," Burchill called transsexuals "screaming mimis" and "Dicks In Chicks' Clothing." She went on to lament that working-class women writer like Moore and herself would be "damned if we are going to be accused of being privileged by a bunch of bed-wetters in bad wigs."
Transsexual advocacy groups banded together to combat what one pro-LGBT group called "rising transphobia in the British media." Burchill's column was removed and the editor of The Observer issued an apology:
The piece was an attempt to explore contentious issues within what had become a highly-charged debate. The Observer is a paper which prides itself on ventilating difficult debates and airing challenging views. On this occasion we got it wrong and in light of the hurt and offence caused I apologise and have made the decision to withdraw the piece. The Observer Readers' Editor will report on these issues at greater length.
h/t The Guardian
Photo courtesy of Tom Oldham / Rex Features
> >Follow Noah Rothman (@Noah_C_Rothman) on Twitter
Have a tip we should know? tips@mediaite.com