U.S. Officials Investigating 'Malicious' Cyber Attacks Against Major Websites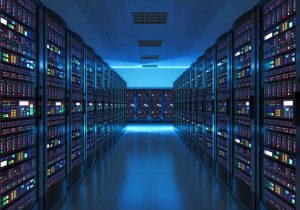 Following two waves of attacks that cut off access to major websites Friday, the Department of Homeland Security (DHS) and the FBI confirmed that they were investigating, according to Reuters.
The White House called the attack "malicious activity."
The initial surge of blackouts took place early Friday morning following what appeared to be a coordinated distributed denial of service (DDoS) attack on the Domain Name Service (DNS) provider Dyn. In a DDoS attack, a site is inundated with so much fake traffic generated from one or several sources that it overwhelms the site and forces it to shut down.
The New Hampshire-based Dyn provides DNS management — in other words, it ensures that website domain names direct traffic to the correct place. By compromising the site's DNS infrastructure, the attack had a rippling effect across a wide host of other sites, which were not so much "shut down" as made momentarily unreachable.
The affected websites appeared to include Reddit, Amazon, Twitter, Comcast, Paypal, Etsy, CNN, Pinterest, Github, Netflix, and Spotify. Amazon Web Services — which provides server hosting for myriad other sites — also appears to have been affected. Mediaite was also temporarily down.
White House Press Secretary Josh Earnest said that the DHS was "monitoring the situation." He added, "At this point I don't have any information about who may be responsible for this malicious activity."
According to Dyn, the initial attack began at 7:10 a.m. ET and service was restored at 8:20 a.m. ET.  But by mid-morning, Dyn reported that it was looking into a second DDoS attack. "Our engineers continue to investigate and mitigate several attacks aimed against the Dyn Managed DNS infrastructure," the site said Friday afternoon.
UPDATE — 4:40 p.m. ET: Dyn announced Friday afternoon that a third cyberattack was underway. A company spokesperson told CNBC that Friday's attacks were "well planned and executed, coming from tens of millions of IP addresses at the same time."
As of Friday afternoon the origin and motive behind the attacks remained unknown.
[image: Scanrail1 via shutterstock]
Have a tip we should know? tips@mediaite.com