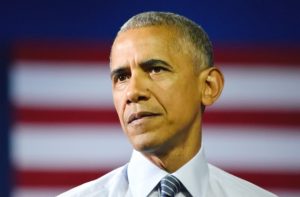 President Barack Obama signed an executive order Thursday granting himself the power to punish Russia for a series of 2016 hacking incidents the U.S. government believes was orchestrated by Russian intelligence.
According to reporting from The New York Times, the White House actions expelled 35 Russian intelligence operatives from the country, imposed sanctions on the top Russian intelligence services and their officers, and named and sanctioned Russian companies they believe serve as de facto intelligence arms of the Russian government.
"The sanctions were also intended to box in President-elect Donald J. Trump," The Times reports. "Mr. Trump has consistently cast doubt that the Russian government had anything to do with the hacking of the D.N.C. or other political institutions, saying American intelligence agencies could not be trusted."
The White House soon confirmed the executive actions in a statement. "Today, I have ordered a number of actions in response to the Russian government's aggressive harassment of U.S. officials and cyber operations aimed at the U.S. election," the president announced. "These actions follow repeated private and public warnings that we have issued to the Russian government, and are a necessary and appropriate response to efforts to harm U.S. interests in violation of established international norms of behavior."
The sanctions are based off similar actions taken in the wake of the North Korean hacking of Sony Entertainment and sanctions placed on Russia and Vladimir Putin's associates in the wake of the invasion of Crimea in 2014. Trump criticized the latter sanctions on the campaign trail, suggesting they were ultimately pointless.
According to The Times, there was significant debate within the Obama administration over what form retaliation to the Russian hacking should take. Some experts favored covert actions that would be hidden from the public eye, but would be obvious to Putin. In his statement, Obama hinted that was still a possibility, promising to "continue to take a variety of actions at a time and place of our choosing, some of which will not be publicized.
[Image via Shutterstock]
—
>>Follow Alex Griswold (@HashtagGriswold) on Twitter
Have a tip we should know? tips@mediaite.com