UC Berkeley Professor Still Defending Assertion That Breitbart Secretly Planned Riots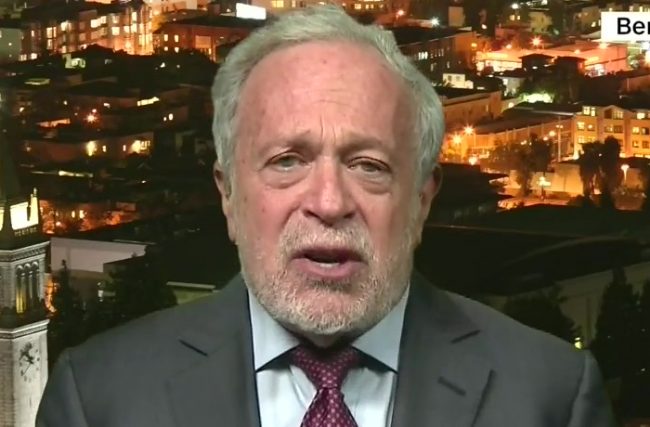 After receiving widespread coverage for claiming on CNN that right-wingers affiliated with Breitbart were secretly behind the riots on UC Berkeley campus, former Treasury Secretary and professor Robert Reich defended his claims in a blog post.
Reich does not provide any actual evidence of his assertion. Instead, he insists that President Donald Trump's reaction "raises the possibility that [Milo Yiannopoulos] and Brietbart were in cahoots with the agitators, in order to lay the groundwork for a Trump crackdown on universities and their federal funding."
The professor attacks Breitbart in particular for their "misleadingly headlined" write-up of his comments, "Robert Reich Lies, Claims Breitbart News Organized Berkeley Riots." Reich lists that the fact that Breitbart complained about his CNN hit as more evidence in support for his theory that they were in fact guilty of concocting the riots.
"I don't want to add to the conspiratorial musings of so many about this very conspiratorial administration, but it strikes me there may be something worrying going on here," Reich concluded. "I wouldn't bet against it."
Reich's piece– which, again, lacks any actual evidence– was later published by Salon and Newsweek.
[Image via screengrab]
—
>>Follow Alex Griswold (@HashtagGriswold) on Twitter
Have a tip we should know? [email protected]