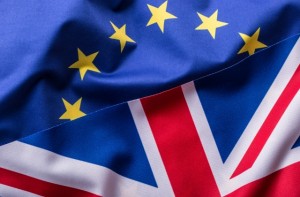 Welcome to Undercovered: our daily feature bringing attention to excellent reporting we feel deserves a larger audience.
—
The impact that Britain's referendum vote to leave the European Union could have on the continent and the global economy has been widely discussed. In an published Monday in Foreign Policy [paywall] Alex de Waal writes that some of the harshest fallout may be felt in Africa, although few are talking about it.
"The damage to British interests is significant, but the losses for Africa could be greater still," de Waal writes in the article, which is entitled "Brexit Will Be Bad For Africa. Period."
In short, the various European Union-led efforts to provide aid to Africa rely heavily upon British support. The United Kingdom currently exerts considerable influence in EU-led peace and development initiatives, but the Brexit, once completed, will decouple the UK from those efforts and not necessarily provide for that void to be filled.
In Somalia, for example, de Waal explains the consequences Brexit could have:
The loss of British leadership in places like Somalia, where London has been the driving force behind the international strategy for stabilizing the country, will leave a dangerous void. The EU is the single-largest donor to Somalia, averaging 80 million euros per year, half of it in humanitarian funding. The EU has also led on a host of critical security issues, including counterpiracy operations and training national maritime security and law enforcement personnel. But Britain has had an outsized influence on setting EU policy for Somalia, notably ensuring that the EU funds most of the costs of the African Union Mission in Somalia (AMISOM), a 22,000-strong multinational force that protects the Somali Federal Government from the extremist militant group al-Shabab.
You can read the complete article here.
—
Undercovered is a new daily feature from Mediaite, bringing attention to stories that warrant more attention. Go through the Undercovered archives here. If you have an idea or a tip, please email us at Undercovered@mediaite.com 
Have a tip we should know? tips@mediaite.com