University Releases 42nd Annual 'Banished' Words List For New Year, and 'Bigly' Is Definitely on It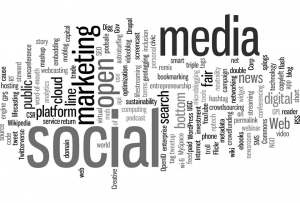 As is the end-of-year tradition, Lake Superior State University in Sault Ste. Marie, Michigan has issued its wishful thinking list of "banished" words for 2017. Hmm, deciding which words we should "banish" from our lexicon? Emphasis on the "Superior," apparently…
The school has historically chosen the year's most hackneyed and overused phrases to included on its list, and the 2016 edition is no different. The list actually targets the "Mis-use, Over-use and General Uselessness," of these words or phrases, and yes, even President-elect Donald Trump is finding himself on the receiving end of a ban: the use of the word "bigly."
"Did the candidate say "big league" or utter this 19th-Century word that means, in a swelling blustering manner? Who cares? Kick it out of the echo chamber!" the school writes.
Oh, and the phrase "echo chamber"? Also banished for 2017.
Other selections for the school's list include You, Sir, Focus, Bête Noire ("After consulting a listing of synonyms, we gather this to be a bugbear, pet peeve, bug-boo, pain, or pest to our nominators,") Town Hall Meeting, Post-Truth, and Guesstimate.
The school notes that the tradition was started by the late public relations director W.T. Rabe over forty years ago. Lake Superior State University writes:
Rabe and fellow LSSU faculty and staff came up with the first list of words and phrases that people love to hate at a New Year's Eve party in 1975, publishing it on Jan. 1, 1976. Though he and his friends created the first list from their own pet peeves about language, Rabe said he knew from the volume of mail he received in the following weeks that the group would have no shortage of words and phrases from which to choose for 1977. Since then, the list has consisted entirely of nominations received from around the world throughout the year.
Other words on the list include Dadbod, Listicle, Frankenfruit, and Ghost — as in, to abruptly and unexpectedly leave a conversation.
The school says that a committee decides on the annual list in late December each year. And thankfully, "On Fleek" definitely made the list too. Check out the full selection from LSSU here.
—
[image via Pixabay]
Have a tip we should know? [email protected]