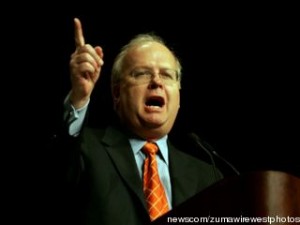 Rick Perry is facing a full-on assault from former Bush aides over his comments on Fed Chair Ben Bernanke, pushing a long-rumored rivalry between the two ex-governors' camps out into the open.
Acknowledging to TPM that "there is no love lost between the W camp and the Perry camp," one Bush veteran appealed for detente.
"I do not think it serves any purpose for any Bushy to fuel to fire or resentment," the person said. "The goal for us should be to defeat Obama not defeat ourselves.
On Monday, Perry told Iowans that if Bernanke "prints more money between now and the election I don't know what you'all would do to him in Iowa but we would treat him pretty ugly down in Texas" and said such a move would be "almost treasonous."
Almost immediately, ex-Bush aide Tony Fratto condemned the remarks as "inappropriate and unpresidential" on Twitter.
He was joined the next day by Karl Rove on Fox News, who lit into Perry over the Bernanke rant.
"You don't accuse the chairman of the federal reserve of being a traitor to his country. Of being guilty of treason," Rove said. "And, suggesting that we treat him pretty ugly in texas. You know, that is not, again a presidential statement."
In a post for Commentary, former Bush aide Peter Wehner, called Perry's comments a "serious unforced error," writing that "people shouldn't throw around the words 'almost treasonous' loosely; and certainly a person running for president shouldn't do such a thing."
Nicolle Wallace, who served as communications director for Bush, said on Morning Joe that Perry had blown it. "Not only is it going to maybe turn off some people in the middle, but these aren't fights that are going to serve Perry well politically," she said. Wallace added that his remark that soldiers would be proud to serve under him and its implied dig at President Obama was "inartful."
Talking Points Memo on Facebook
Rove and Perry go way back in Texas politics — Bush's top strategist convinced Perry, then a Democrat, to jump party lines in the first place to run for Texas Agricultural Commissioner. But Perry broke from Bush in the latter's second Presidential term, ripping on the president's fiscal record in the statehouse and White House alike and criticizing his signature education law, No Child Left Behind.
Whatever the nature of their split, Rove is one of the most influential players in the GOP as head of American Crossroads and Crossroads GPS, unlimited money groups that are already spending tens of million of dollars on 2012 election ads. Crossroads' top staffers have gushed over Romney in recent weeks, but steadfastly asserted that their groups will remain neutral in the primaries. One Crossroads-connected consultant and former Romney strategist, Carl Forti, raised eyebrows by helping to run a Super PAC devoted to electing Mitt Romney, Restore Our Future, on the side.
The various connections between Rove and Romney drew the attention of RedState's Erick Erickson on Tuesday, who published a post entitled "Is Karl Rove Afraid of Being Marginalized?"
"I'm wondering if Karl is worried about staying relevant should Perry gain too much momentum," he wrote. "If so, Perry better watch out. The attacks will come fast and furious."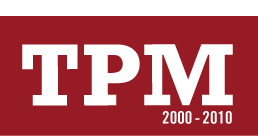 Note – this article was written by Benjy Sarlin for Talking Points Memo and appears here via a content sharing agreement.
Have a tip we should know? tips@mediaite.com