Washington Post Conservative Columnist Roasts Trump Cabinet: 'Dregs,' 'Cranks,' 'Fox News Personalities'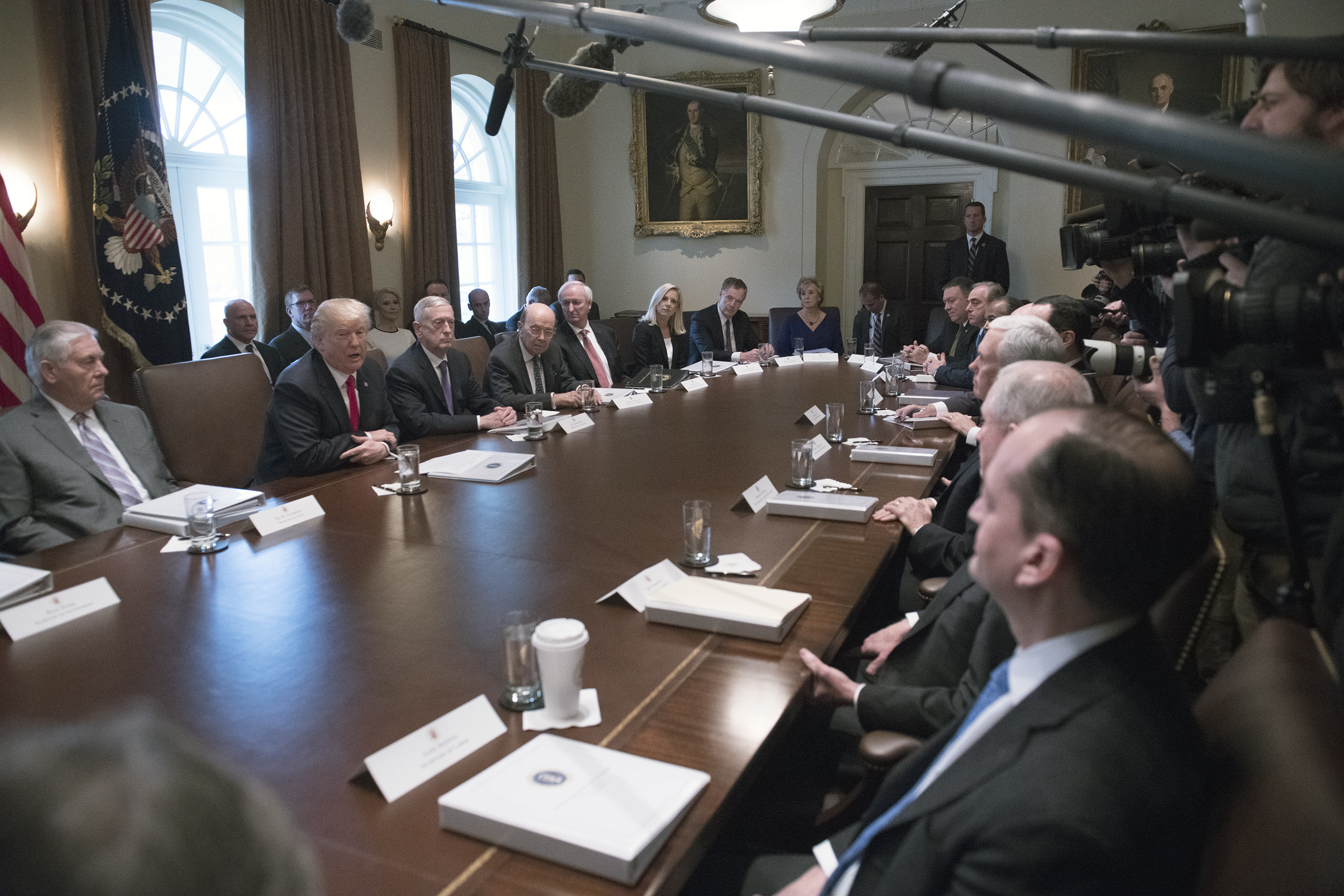 The best and the brightest?
Conservative Washington Post columnist Jennifer Rubin, who writes the "Right Turn" blog for the Post, penned a scathing op-ed Monday in which she lambasted President Donald Trump's cabinet. Citing the recent naming of, among other new Cabinet members, former U.N. ambassador and Fox News contributor John Bolton as National Security Adviser, Rubin slammed the quality of the president's high-level appointments
"Contrary to the positive spin that Trump is now getting the Cabinet he wants (was he not president before this?), he's in fact getting the dregs, the cranks, the Fox News personalities and the even more unqualified hangers-on to backfill posts," Rubin wrote.
The columnist noted that those who remain in Trump's cabinet include; EPA Director Scott Pruitt (currently under fire for his use of a Washington D.C. apartment owned by a top energy lobbyist), HUD Secretary Ben Carson (currently under for purchasing a $31,000 dining set with taxpayer money), and Jared Kushner (currently under fire for, well, lots). Calling these men the "worst of the worst," Rubin says anybody brought in to replace them will likely be low-quality in their own right.
"Don't expect [the level of Trump's Cabinet picks] to improve with the Russia investigation ongoing and Trump's habit of humiliating appointees well known," Rubin wrote.
[image via screengrab]
——
Follow Joe DePaolo (@joe_depaolo) on Twitter
Have a tip we should know? [email protected]
Joe DePaolo - Senior Editor