Warriors Coach Steve Kerr Blasts Trump's 'Military Sing-a-Long' as Faux-Patriotism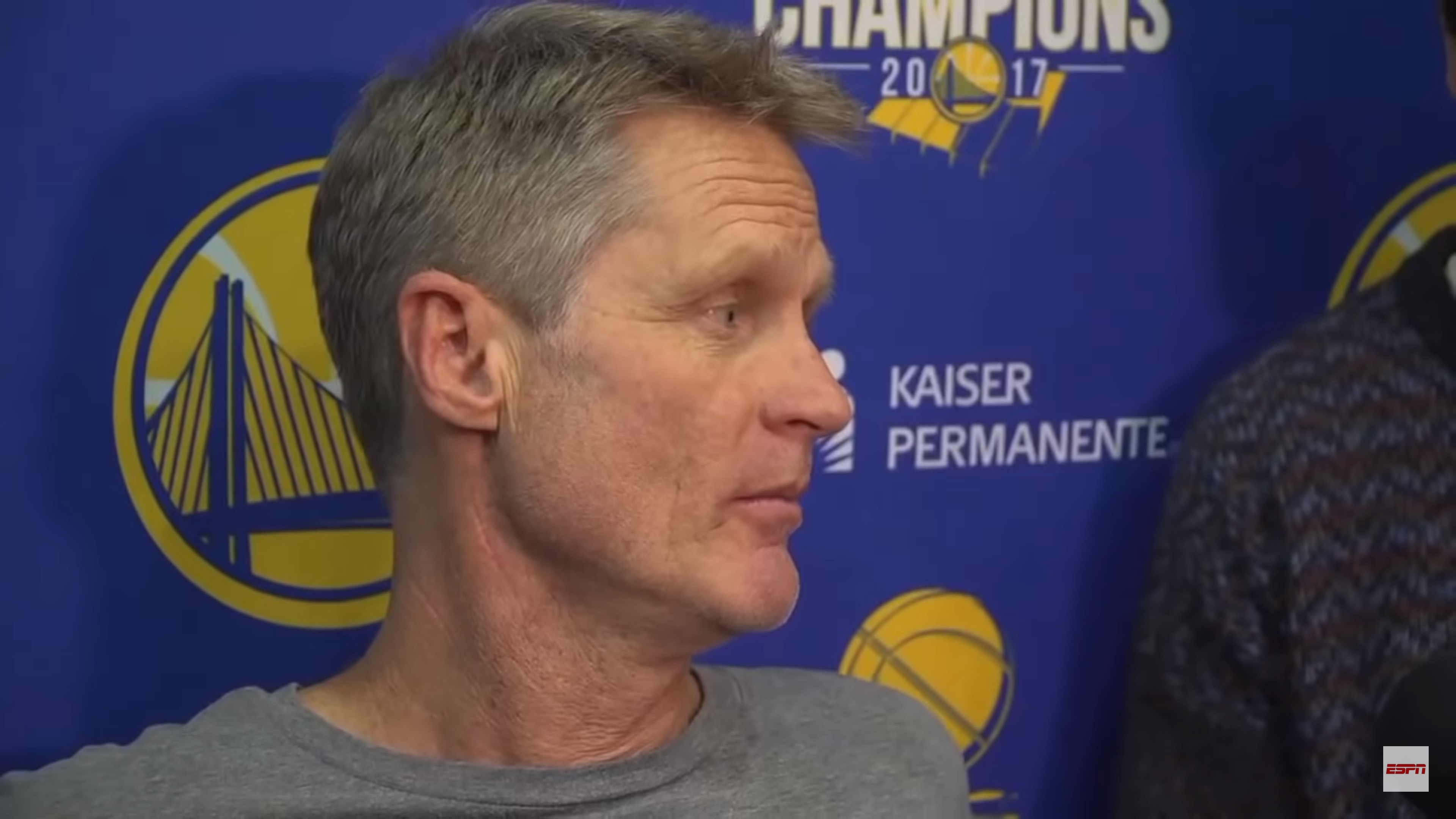 Golden State Warriors coach Steve Kerr had some harsh words for President Trump after he disinvited the Philadelphia Eagles from the White House this week.
Kerr was asked about the community service WNBA Champion team The Lynx are taking part of in Washington D.C. in the midst of Trump's ongoing feud with athletes.
Warriors coach Steve Kerr on White House controversy:

"I'm blown away by the irony of the Eagles being disinvited. … Instead we just have these military sing-a-longs at The White House to show how patriotic we are, even though we don't know the words." https://t.co/dLRT50KTJA pic.twitter.com/vw0vN99I4H

— ABC News (@ABC) June 6, 2018
"I think what you're seeing is- I think the athletes are showing patriotism. through their community service," Kerr told reporters. "The president is turning all of this stuff into a political game and a ratings game and it's a blatant display of patriotism. What patriotism is is helping your fellow citizens."
He then expressed the "irony" about the Eagles being uninvited to the White House.
"I'm blown away by the irony of the Eagles being disinvited. When you read about their good deeds in their communities, Malcolm Jenkins addressing lawmakers, really trying to get to the roof of some of the issues we have," Kerr continued. "And instead we just have these military sing-a-longs at the White House to show how patriotic we are, even though we don't know the words. It's just incredible. It is incredible. But I'm really proud of the people in this country who are recognizing what's happening and instead of turning this into a political game, they're just trying to do good deeds because that's what it takes."
[image via screengrab]
Have a tip we should know? tips@mediaite.com