Washington Post Columnist Shredded For Piece About A Woman Getting A Job He Wanted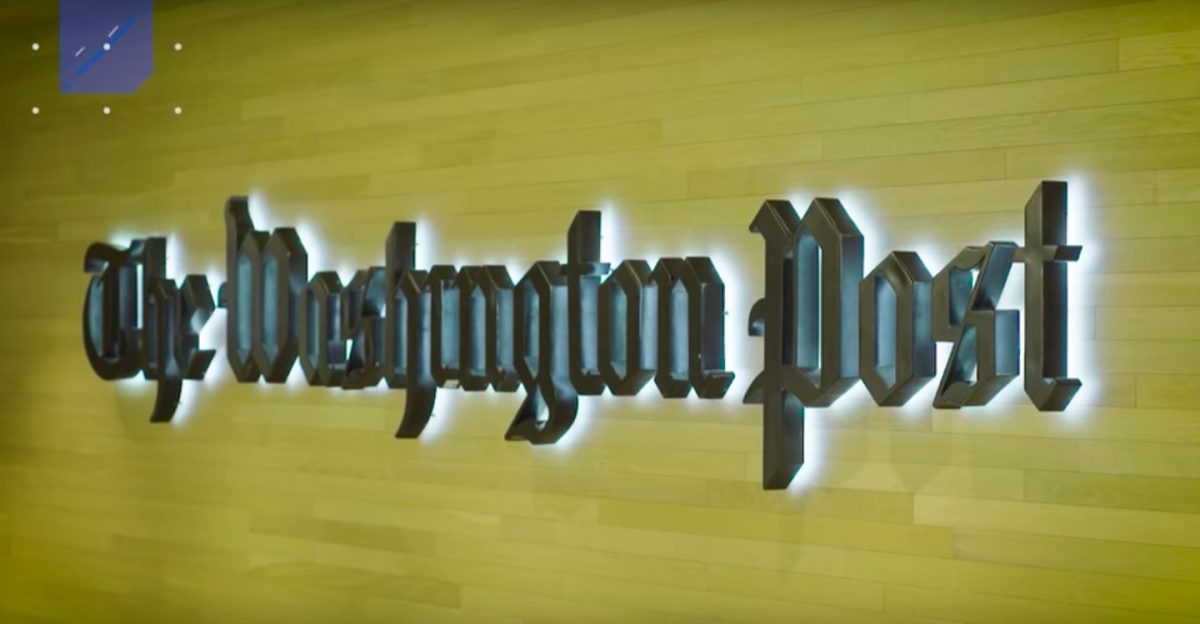 You'd think that in the age of #MeToo, the Women's March, and "The Future is Female," the age in which a female candidate won the popular vote in the last presidential election, you'd stop finding confused white guys spouting their feels in a public forum and expecting women to placate them.
And yet, here we are, everybody.
Washington Post columnist Richard Cohen lamented in a column published Monday night titled – I kid you not – "Privilege is real. But being a white man shouldn't disqualify me," that he was passed over for a job that was given to someone else simply because she was female. (He got a writing job elsewhere.) He says this kind of practice dehumanizes everyone involved; so confident is he in his thesis that he actually addresses women midway through thusly: "All this is by way of saying to women: I'm on your side."
Mmmmm, no you're not.
It hardly merits explaining, but what Cohen fails to internalize is that affirmative action hiring is meant to balance out an inherently unbalanced world. He was passed over for that job because, so the logic goes, the woman chosen in lieu of him overcame more hurdles to achieve her position, and so, though it looks like she and a man crossed the finish line at the same time, she actually started several miles behind.
This isn't always true. But it's true, like, really, really often.
Given this, the prevailing opinion on Twitter is that Cohen should shut his face about not getting a super-duper-amazing prestigious job and instead snagging the super-duper prestigious job. They did not demur on making this point:
"I am tired of being a Jewish man's rebellion," but for 77-year-old white guys https://t.co/QVuCgsfVw2 pic.twitter.com/EmOBibV0pb

— Joshua Benton (@jbenton) April 17, 2018
Privilege is being allowed to opine arrogantly in a national publication without feeling the need to actually understand the thing you're arrogantly opining about. https://t.co/LkpJFQpz3U pic.twitter.com/mZERI2NlQi

— Indivisible Denver (@indivisibleden) April 17, 2018
This is one of the most condescending, obtuse things ever printed in a major newspaper. #Whattamaroon. https://t.co/dUH3aFDlcz

— Bill Flood (@Bill_Flood) April 17, 2018
This op-ed straddles the uncanny valley between sincere delusion and troll-piece parody https://t.co/mNOT6mIacJ pic.twitter.com/oazKreKReO

— Sid Chaudhury (@direwolfc) April 17, 2018
An easy way to tell if a white guy doesn't get privilege is if he complains about conversations about privilege using his own individual experience as evidence.

Like this asshat: https://t.co/8LK12z3yJM

— Zack Ford (@ZackFord) April 17, 2018
I know lots of men who think like this maybe once they see it written out they'll finally find it embarrassing https://t.co/r1H2is1zY6

— Miriam Elder (@MiriamElder) April 17, 2018
While there may be good arguments against the use of the term "white male" as an epithet, you kinda undermine your case when this is the foundation of them https://t.co/z1MWIyBWuD pic.twitter.com/AGj3EXeAN2

— Nick Riccardi (@NickRiccardi) April 17, 2018
However, it turns out that writing this column does.
::Hits eject button:: https://t.co/x34G30doMh

— Lisa Tozzi (@lisatozzi) April 17, 2018
The onion is spot on–oh wait https://t.co/41z43v7ZwK

— Dante Atkins (@DanteAtkins) April 17, 2018
H/t to @edercampuzano for showing me this op-ed about real suffering. Can you believe this white man didn't get his dream job and then got ANOTHER dream job right away so he didn't even have time to be mad??? https://t.co/mPoRATGBfo pic.twitter.com/Se6eHUAzpn

— Lizzy Acker (@lizzzyacker) April 17, 2018
When it's necessary to precede your argument with disclaimers such as these, stop writing. That's a good indicator. https://t.co/96zk8UHmBc pic.twitter.com/fkxgnkEWL9

— Dayana Sarkisova (@dsarkisova) April 17, 2018
The Bad Take in a nutshell: "Let me take the first few paragraphs to tell you why nobody should listen to my argument on this thing I know nothing about." https://t.co/Gp8PhNJ9eo pic.twitter.com/apT8orfyJC

— Eder Campuzano ??? (@edercampuzano) April 17, 2018
Richard Cohen one time didn't get a job he wanted because a qualified woman got it instead. https://t.co/6Lb9wwsJKH

— Laura McGann (@lkmcgann) April 17, 2018
I'm missing the part in this column that discloses that the Washington Post is disproportionately white (73%, per ASNE) compared to the U.S. population (61%). Who, exactly, was getting passed over for jobs? https://t.co/D83PZkywIB

— Matt Pearce ? (@mattdpearce) April 17, 2018
Sir, have you read you lately? https://t.co/Ae1sw6pIlD

— Ani Bundel ? Still Coughing (@anibundel) April 17, 2018
So much to hate about the asinine Richard Cohen piece, but this caught my eye. If you don't understand that sexual harassment *is* discrimination, maybe you should refrain from writing about how gender equality is unfair to men. https://t.co/r38DzCX18C pic.twitter.com/yxR83DZkI0

— Mark Joseph Stern (@mjs_DC) April 17, 2018
[image via screengrab]
—
Follow Rachel Dicker on Twitter @rachelmdicker
This is an opinion piece. The views expressed in this article are those of just the author.