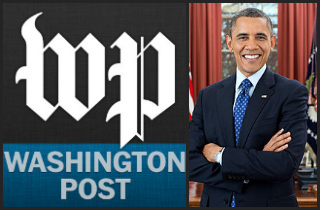 An op-ed in the Washington Post went viral this week as it drew controversy advocating for an end to presidential term limits.
In the piece, bluntly titled "End presidential term limits," New York University history professor Jonathan Zimmerman suggests that the 22nd Amendment limiting presidents to two terms of office should be repealed as a way to assuring a more effective presidency and protecting democracy from a leader without fear of voters' wrath.
Citing the treatment of President Obama in the wake of his troubled Affordable Care Act rollout and a nuclear deal with Iran, Zimmerman argued that if Obama could run again, he might not be facing such "fervent objections" on the former from Democratic leaders like Bill Clinton; and, on the latter, from Sens. Charles Schumer (D-NY) and Robert Menendez (D-NJ).
"Democratic lawmakers would worry about provoking the wrath of a president who could be reelected. Thanks to term limits, though, they've got little to fear," Zimmerman wrote, adding that a term-limited president does not "have to fear the voters, which might be the scariest problem of all."
"If he chooses," the professor continued, "[a term-limited president] could simply ignore their will. And if the people wanted him to serve another term, why shouldn't they be allowed to award him one?"
Ultimately, Zimmerman concluded:
It's time to put that power back where it belongs. When Ronald Reagan was serving his second term, some Republicans briefly floated the idea of removing term limits so he could run again. The effort went nowhere, but it was right on principle. Barack Obama should be allowed to stand for re election just as citizens should be allowed to vote for — or against — him. Anything less diminishes our leaders and ourselves.
What do you think? Should the 22nd Amendment be repealed and presidential term limits be overturned? Take our poll below:
— —
>> Follow Andrew Kirell (@AndrewKirell) on Twitter
Have a tip we should know? [email protected]