Washington Post to Run New Column Filed by Jamal Khashoggi Before His Disappearance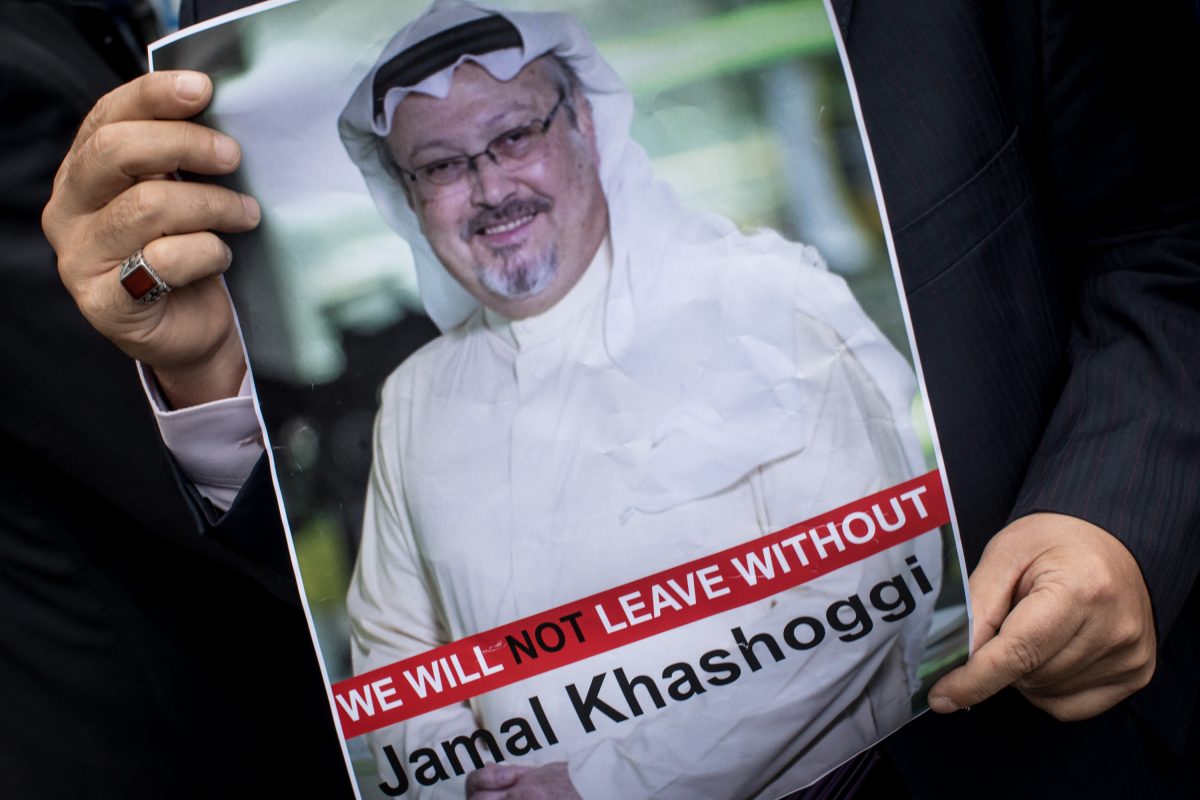 The Washington Post has announced it will be running a brand-new column from Jamal Khashoggi that he filed prior to his disappearance.
And the subject of his new column, per the Post, is about "the need for a free press in the Mideast."
Khashoggi is believed dead after being killed in the Saudi consulate in Istanbul, and there is growing international pressure on Saudi Arabia over his murder.
The op-ed page will include a new piece from the editorial board, and Khashoggi's column will be posted online at 8 pm EST tonight.
President Donald Trump has publicly noted multiple times that Saudi Arabia has so far denied involvement, and today he was asked whether the FBI is investigating. "Well, he wasn't a citizen of this country, for one thing," Trump said. "And we're going to determine that––and you don't know whether or not we have, do you?"
When asked again, he said, "I'm not going to tell you. Why would I tell you?"
[photo via Getty Images]
Have a tip we should know? [email protected]
Josh Feldman - Senior Editor