WATCH: Flying Hockey Puck Hits Camera, Comes This Close to Nailing Reporter Right in the Head
There are close calls. And then there's what happened to NBC's Pierre McGuire on Monday night.
During the first period of the game between the Columbus Blue Jackets and the Tampa Bay Lightning, McGuire — the rinkside reporter for NBC's hockey coverage — was positioned in his usual spot, center ice behind the boards, between the two team benches. A puck was rifled out of play, and came right for McGuire's head.
This is a point we cannot emphasize enough. See for yourself: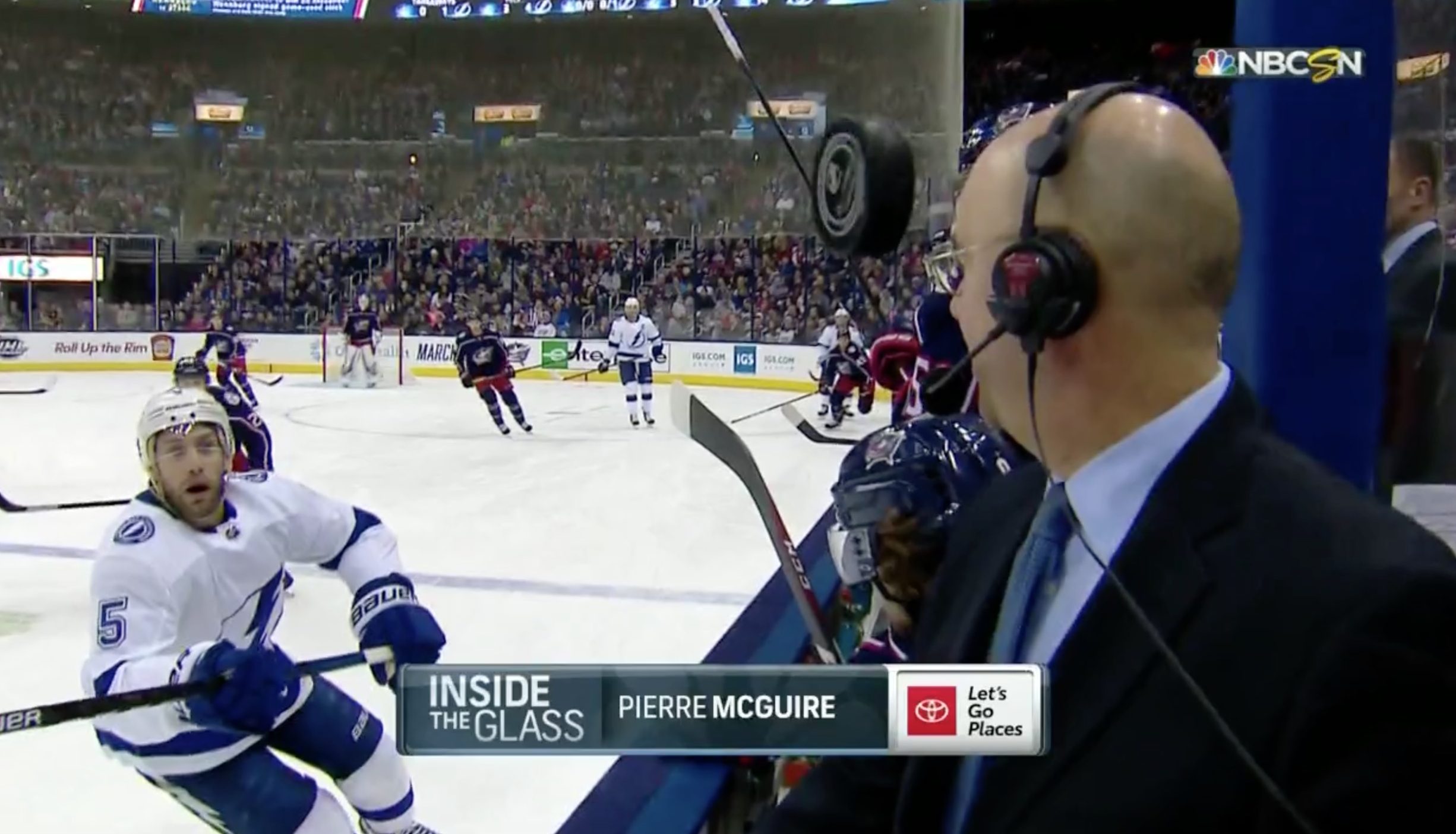 It happened so fast that McGuire was frozen. That might have actually been for the best as, fortunately, the puck whizzed past his forehead — missing the reporter by a few millimeters.
The flying puck struck a camera, but remarkably, the glass did not shatter.
Even the cameras are tough in hockey.
Watch above, via NBC Sports Network.
Have a tip we should know? tips@mediaite.com
Joe DePaolo - Senior Editor