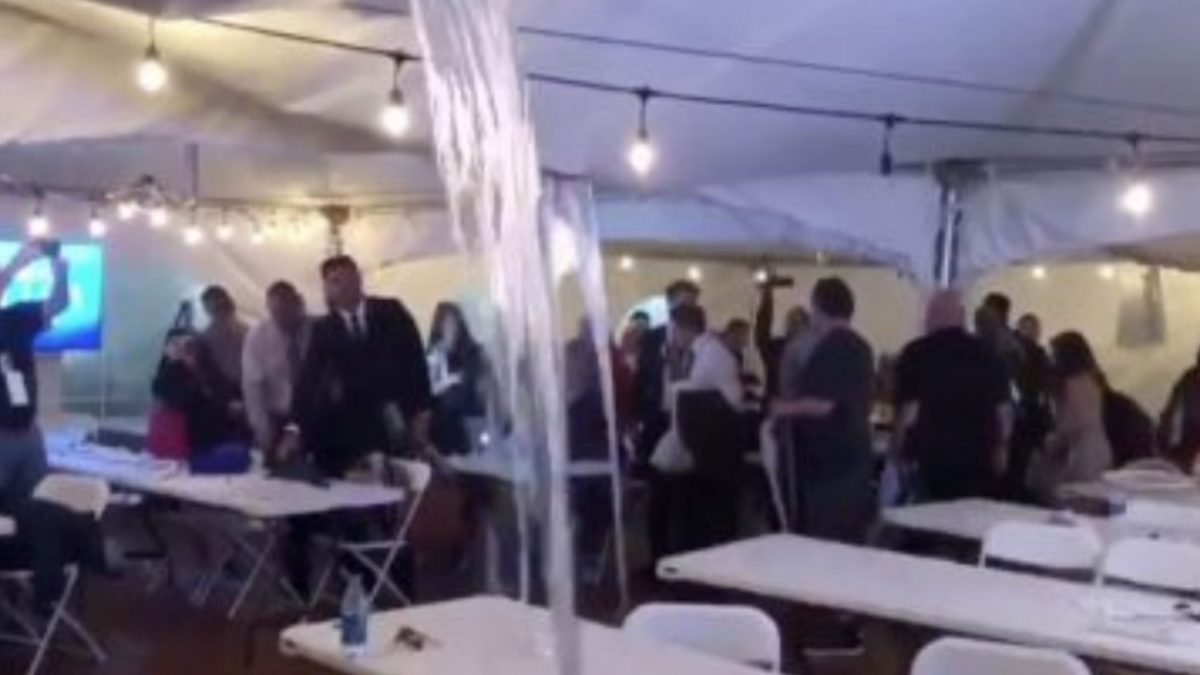 The national media has turned out in force for the Florida gubernatorial race, and it seems that Mother Nature is not playing nice, at least at Andrew Gillum's Tallahassee-based headquarters. There is a ton of rain, judging at least by the aggrieved reporters posting videos of a rain-soaked press tent that has put them out of commission, at least temporarily.
Yes, the brave local and national media in attendance to cover what many see as Gillum's presumptive win were evacuated from a tent rendered dangerous by torrential panhandle rain.
What follows is the best/worst of the regional nightmare that is the Gillum political press tent.
It's raining really really hard in Tallahassee right now at Gillum's election night Headquarters. And to show you, There's a possibility that water could fall through a tent that's set up for the Media. It's going to be a long night pic.twitter.com/ubJhzTknFj

— Jerry Askin (@JerryAskinNews6) November 6, 2018
A look inside the press tent at Andrew Gillum's watch party. Press is slowing coming back in because the rain is slowing down @WUFTNews pic.twitter.com/C92t7giXJe

— Veronika Vernachio (@V_Vernachio) November 6, 2018
Rain, rain go away… press tent evacuated at @AndrewGillum election night watch party. pic.twitter.com/KIc2AErBxT

— Letitia Stein (@LetitiaStein) November 7, 2018
The press tent at Gillum HQ pic.twitter.com/AFeSZiJeIE

— Andrew Desiderio (@desiderioDC) November 6, 2018
[image via screengrab]
Have a tip we should know? tips@mediaite.com