Which GOP Candidate Offers Most Spending Cuts…In Official Online Merchandise Stores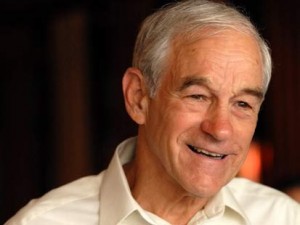 One of the more random aspects of campaign websites is the "shop" page. If you've ever wanted to own Ron Paul balloons or a Rick Perry cap, this is where you'd go — items like these are readily available, at the click of a mouse, from the official online shops of most of the GOP field. But while candidates argue and debate over who knows what's best for the economy and who cares more about the employment hardships of the people, these stores can serve another purpose — showing which of them are in touch with regular Americans and not gouging supporters for what essentially amounts to their own advertising.
The contender who has the best prices for his campaign gear? Ron Paul, whose store boats items 72% cheaper than similar items in the stores of his rivals. In second place was Newt Gingrich, whose gear is 82% cheaper, on average, than the those of the rest of the GOP field. No other candidate came close to Paul's and Gingrich's low costs for their own gear.
On the other end of the spectrum was Mitt Romney, whose official online campaign store was charging an average of 17.2% more than his rivals for similar items (including a $30 tee-shirt and $15 yard sign). Michele Bachmann was a close second (her $35 tee-shirt didn't help), pricing her items 16.6% higher than her rival candidates. Had Herman Cain decided to stay in the race, he would have taken the title, inflating items also sold in stores of his rivals by 22%.
Below, some of the results from a random sampling of popular gear:
The candidates: Mitt Romney, Ron Paul, Michele Bachmann, Rick Perry, Newt Gingrich, Herman Cain, Jon Huntsman
(Odd note: Rick Santorum doesn't have a store, and requests to his campaign's communications staff asking for direction were ignored)
White t-shirt:
Average price: $27.40
Highest price: Bachmann, $35
Lowest price: Paul, $17
Baseball cap:
Average price: $23.75
Highest price: Romney/Perry, $30
Lowest price: Gingrich, $15
Coffee mug:
Average price: $16.25
Highest price: Bachmann, $20
Lowest price: Perry/Huntsman/Gingrich, $15
Lapel pin:
Average price: $7.38
Highest price: Huntsman, $12
Lowest price: Paul, $4
Yard sign:
Average price: $10.83
Highest price: Romney/Perry/Cain, $15
Lowest price: Paul/Bachmann, $5
Some other notes of interest:
Have a tip we should know? tips@mediaite.com