Which Media Personalities Made The Forbes 100 Most Powerful Celebrities List?
Forbes released its annual list of the 100 most powerful celebrities today, and look! Some of your favorite media moguls, TV hosts, and radio personalities made the cut. Here at Mediaite, we rank these folks against each other on the regular with our trusty Power Grid. Granted, the numbers on the two lists differ with Forbes' inclusion of other types of celebrities (like Britney Spears, coming in at #6 – nice comeback, girl!) but let's take a look at how they compare, shall we?
Oprah Winfrey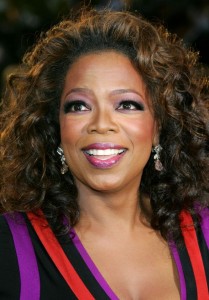 Forbes rank: #1
PG rank: #1 among TV anchors/hosts, #3 among media moguls
Ms. Winfrey might be leaving her talk show after 25 years – no more Oprah's Favorite Things?! – but that didn't stop her from snatching the top spot on the Forbes list from last year's most powerful celeb Angelina Jolie, now #18. She's adding frequent Oprah guest Nate Berkus to her star-making Harpo production company soon, and following that up with the launch of her very own network. In summary, Oprah owns you, and the Forbes list.
Rush Limbaugh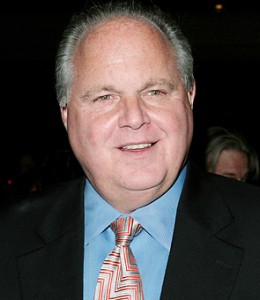 Forbes rank: #19
PG rank: #2 among radio hosts
Limbaugh, Forbes' highest-ranked radio personality, is second only to Glenn Beck in the Power Grid. His $58.5 million income over the course of the past year, paired with amped-up media coverage surrounding his health and recent wedding, thrust him to the front of the rankings.
Dr. Phil McGraw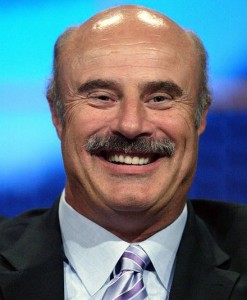 Forbes rank: #21
PG rank: #8 among TV anchors/hosts
Nate Berkus should probably keep his eye on the career of Dr. Phil, Oprah's original spin-off guinea pig. He raked in $80 million last year from his show and side projects, making him the most successful person (besides the Queen herself) to profit from that cash-colored Oprah mojo.
Ellen Degeneres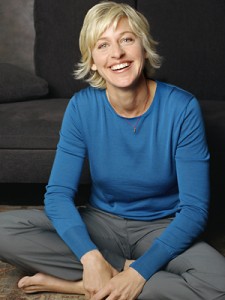 Forbes rank: #23
PG rank: #9 among TV anchors/hosts
Ellen is still lagging behind a good portion of her peers in the Power Grid ranking of TV hosts, but as the face of CoverGirl, American Express, Vitamin Water, American Idol, AND her own record label, the funny lady is dancing her way all the way to the bank.
David Letterman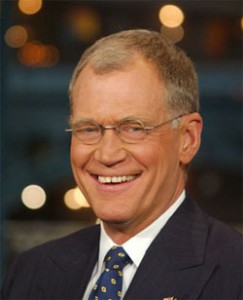 Forbes rank: #24

PG rank: #10 among TV anchors/hosts
Media attention surrounding a scandal (read: an exposed affair and a related extortion case) bumped Letterman to such a prominent position on the Forbes list this year. But things seem to be smoothing out for the late night host, and he has his $45 million revenue from the past year to comfort him.
Jay Leno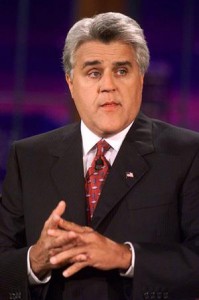 Forbes rank: #34
PG rank: #3 among TV anchors/hosts
Letterman's longtime rival saw his fair share of scandal last year too, putting Conan O'brien out of a job after he failed to garner ratings for his new show. Back in his old time slot, Leno regained his viewership, and his pockets are plenty full to make him one of the more powerful celebrities out there.
Howard Stern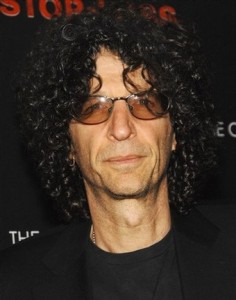 Forbes rank: #39
PG rank: #12 among radio hosts
The shock jock isn't the highest ranked radio host in the Power Grid (not even beating out Dr. Laura), but his deal with Sirius Radio is still feeding his bank account to the tune of $100 million annually. With his contract running out at the end of this year, only time will tell where he'll place in 2011.
Glenn Beck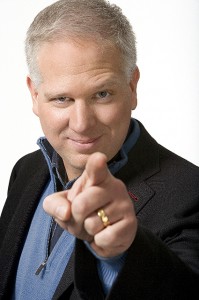 Forbes rank: #43
PG rank: #1 among radio hosts, #6 among TV anchors/hosts
Like Oprah and Ellen, Beck has his eyes on an empire: his radio and Fox News shows, books, magazine, and subscription-based website are just the beginning. Everyone is wondering who will be the next Oprah – is it Glenn Beck?
Ryan Seacrest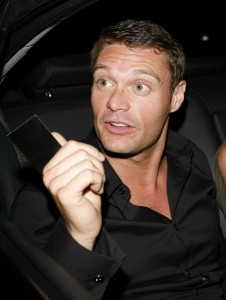 Forbes rank: #44
PG rank: #2 among TV anchors/hosts
Seacrest has his fingers in a lot of pies, but there's only one thing you need to know to explain why he is such a powerful man: he produces Keeping Up With The Kardashians. Thank you, Ryan.
Conan O'brien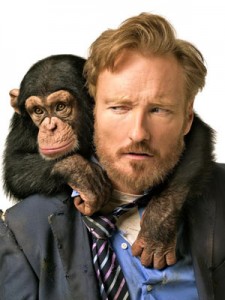 Forbes rank: #51
PG rank: #4 among TV anchors/hosts
Conan was ousted from prime late night real estate, but that didn't stop him from making the Forbes list. He just barely misses the halfway mark, but not to worry – he's still ranked fourth in the Power Grid thanks to recent media coverage (all press is good press, right?) and his fan-favorite Twitter. With a new show scheduled to premiere this fall on TBS, that fiery pompadour will be standing tall again in no time
Have a tip we should know? tips@mediaite.com