White House Official Doubles Down on Trump's Blaming of 'Many Sides' for Violence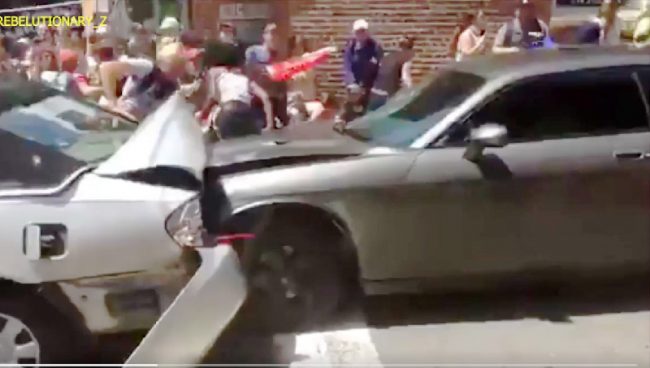 Almost immediately after President Donald Trump condemned what he saw as the "many sides" to blame for today's violent unrest in Charlottesville, political reporters expressed curiosity on what exactly he meant. The ugly events occurred in reaction to a group of White Nationalists protesting and counter-protesters showing up to express their disgust.
The fact that the President refused to express specific condemnation for the hate group at the center of these events, and instead blaming both sides was seen by critics as a "dog whistle" appealing to a racist base of support or an "awful false equivalency.
MSNBC's White House Correspondent Hallie Jackson sought specific clarification from a White House official, which she then reported on Twitter:
I asked the White House what @POTUS meant by "on many sides." The response, from a WH official –> pic.twitter.com/pw3WZAMG1A

— Hallie Jackson (@HallieJackson) August 12, 2017
"The president was condemning hatred, bigotry and violence from all sources and all sides," adding "There was violence between protesters and counter protestors today."
What critics are certain to point out is that this comment makes no distinction between the White Nationalists at the center of the hatred and bigotry on display in Charlottesville and the counter protestors who arrived in reaction.
Have a tip we should know? [email protected]