Barvetta Singletary, a Special Assistant to President Barack Obama and House Legislative Affairs Liaison, was arrested and charged with domestic violence over the weekend after allegedly firing a gun in the direction of her boyfriend, who serves as a U.S. Capitol Police officer.
NBC Washington reported Monday:
According to charging documents, Barvetta Singletary sent her boyfriend a text on Friday, asking him to come to her Upper Marlboro home for sex. After they had sex, Singletary confronted her boyfriend about other woman he was dating.

Investigators say Singletary asked her boyfriend to step outside, and they both went to his car. Once inside the car, police say Singletary asked to see her boyfriend's cellphones. When he refused, Singletary reached into his bag and retrieved two cell phones and the victim's .40 caliber Glock 23 service weapon, charging documents state.

Singletary ran back into her home and the victim followed, pleading with her to return his weapon.

Police say Singletary demanded that the victim give her the passwords to the phones, but he refused.

Singletary then pulled the gun out of its holster, pointed it at the victim and said, "You taught me how to use this. Don't think I won't use it," the arrest warrant said.

When the victim again refused to give her the passwords, Singletary said, "Your phone is more important than me holding the gun on you."

Police say Singletary pointed the gun in the victim's direction and fired one round.
Fearing for his life, the victim ran away from the home. The victim told police he saw Singletary wipe the gun down with a towel. He then called 911.
Singletary has reportedly been placed on unpaid leave and had her access to the White House revoked. Before joining the White House staff, she worked as Policy Director for the Office of the Assistant Democratic Leader, Rep. James Clyburn (D-SC).
NBC published Singletary's mugshot below: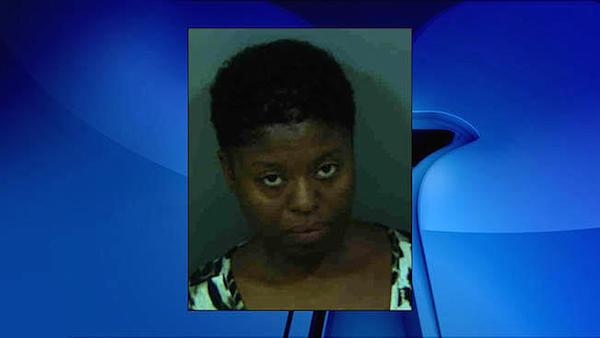 [Photos via NBC/White House]
— —
>> Follow Matt Wilstein (@TheMattWilstein) on Twitter
Have a tip we should know? tips@mediaite.com