Who is Rob Porter — The Senior White House Aide Who Resigned Amid Domestic Violence Allegations?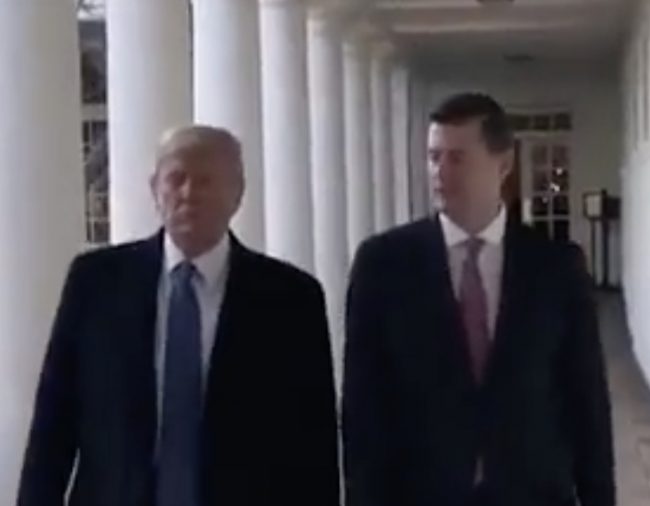 On Wednesday, White House senior aide Rob Porter announced his resignation after both of his ex-wives went public with claims of physical and emotional abuse.
So just who is this West Wing staffer? And why is the White House defending him so vigorously in the face of some truly horrific allegations?
Porter's official title was White House staff secretary and assistant to the president for policy coordination. But multiple reports peg Porter as having been a crucial gatekeeper, particularly as soon as John Kelly took over as chief of staff. Politico reported, in August, about a pair of memos authored by Kelly and Porter spelling out precisely how information in the White House was to be filtered. Porter had a crucial role in deciding what reached President Donald Trump's desk.
A Business Insider profile of Porter quoted an unnamed Senate aide describing how Porter fit in to the Trump administration — of which he has been part since the beginning.
"He's there, but he's not quite being of the circus aspect of it," the unnamed aide said. "Which is what you want."
Porter graduated Harvard in 2002 — one year ahead of Jared Kushner. The White House senior aide was also a Rhodes Scholar. He has worked in the offices of Senators Mike Lee (R-UT), Rob Portman (R-OH), and Orrin Hatch (R-UT).
For Hatch, Porter served as chief of staff. And on Tuesday, the Utah Senator denounced the Daily Mail's report of domestic violence allegations against Porter — comments which he walked back Wednesday after more information was reported.
The White House, however, has continued to support Porter even after the announcement of his resignation. Wednesday afternoon, White House Press Secretary Sarah Huckabee Sanders said in a statement that the "President and the Chief of Staff have full confidence in [Porter's] abilities and his performance."
.@PressSec out with a new statement on Rob Porter's security clearance. Reiterates "full confidence" pic.twitter.com/6y0tYUuVJ5

— Jordan Fabian (@Jordanfabian) February 7, 2018
This despite the fact, according to CNN's Kaitlan Collins, that the White House officials have known, for months about the allegations against Porter.
[image via screengrab]
——
Follow Joe DePaolo (@joe_depaolo) on Twitter
Have a tip we should know? tips@mediaite.com
Joe DePaolo - Senior Editor