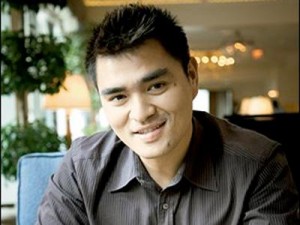 As you're likely well aware, Pulitzer Prize-winning journalist Jose Antonio Vargas recently revealed his illegal immigration status in an ABC News interview as well as in the pages of The New York Times Magazine. Many have wondered how he was able to obtain higher education, fulfill his various job duties and pay his taxes without legal status (Turns out: He has been able to land jobs and pay both state and federal taxes with invalid documentation.) and now the question arises of whether Vargas will face deportation in the wake of his startling revelation. As an NPR report on immigration sees it, the answer is "Um…"
The news organization reached out to ICE (U.S. Immigration and Customs Enforcement), which emailed a fairly general response via its spokesperson:
ICE takes enforcement action on a case-by-case basis – prioritizing those who present the most significant threats to public safety as determined by their criminal history and taking into consideration the specific facts of each case, including immigration history.
Regardless, NPR looked into various memos circulated by ICE officials, the content of which seems to indicate that Vargas will likely not face deportation in the wake of his very public admission:
In memorandums issued by ICE director John Morton, the agency clarified that its priorities are to focus on illegal immigrants who present "a clear risk to national security."

In one of the memos, released June 17, Morton said ICE is focused on felons and repeat offenders, gang members, and those with numerous immigration violations such as illegally re-entering the U.S. and committing fraud.

The memo also directs ICE officials to avoid proceedings against a wide array of individuals, including U.S. military veterans, minors and seniors, pregnant women, those who grew up in the U.S. and "long-time lawful permanent residents."
In his magazine essay, Vargas describes having met with immigration lawyers in the past but, given his specific situation (as in, the fact that he was brought to the U.S. as a child by his mother), his options are limited, and most likely means having to return to the Philippines for a number of years before returning to the U.S. to apply for citizenship.
He is currently busy with the launch of "Define American," an organization aimed at promoting discussion about immigration and American identity.
h/t NPR
Have a tip we should know? tips@mediaite.com