Woman Commits Suicide After Being Featured In Tampa Bay Times Story About Sexual Disorder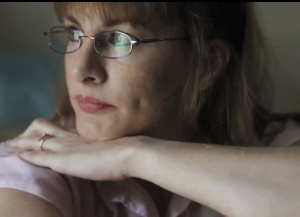 Last week, 39-year-old Gretchen Molannen was featured in a Tampa Bay Times story about her "persistent genital arousal disorder." A day later, Molannen committed suicide. According to the sheriff's office, she was found dead on Saturday night.
Molannen suffered from "a debilitating condition marked by continuous sexual arousal," the Times reported. "Women who have the disorder are physically but not psychologically aroused. Many must masturbate for hours for just a few minutes of relief. Some doctors believe the condition is caused by a nerve malfunction."
Molannen sought help from numerous medical professionals, but many had never heard of the condition. She couldn't afford the tests or treatments that have worked for some sufferers.

She said the condition was so debilitating that she attempted suicide at least three times during the past year.

"I know that God wants more out of my life than having me testing out suicide methods, constantly crying and abusing myself," she said in the story that was published on Tampabay.com on Friday and in the Times' Floridian magazine on Sunday.
In their story about her death, the Times noted that they tried to check up on Molannen over the weekend via text, phone, and email — but did not receive a response. Prior to the original article's publication, "it was read to Molannen word for word. Several small details were removed at her request." Molannen emailed them a note of thanks:
Before publication, the Times thanked her over the phone and in an email for her help. She replied by email on Nov. 28:

"Thank YOU for taking an interest in doing a story for me! I am flattered that you cared so much to want to help. I just hope this will educate people that this is serious and really exists, and that other women who are suffering in silence will now have the courage to talk to a doctor about it. If men have suffered with the shame of impotence or even priapism, now it's time for women to get help as well. Thank you for your patience with me and for devoting so much time to this. I'm sure your editor is very proud of your work and I'm excited to see my own story online."
On Monday, "her boyfriend sent the Times an email, saying she had committed suicide and the story 'won't help her now.'"
Peter Schorsch, of SaintPetersBlog, wrote that the Times "has blood on its hands."
While none of us will likely ever really know why Molannen committed suicide, we can all do the math. Woman tells story to the newspaper. Newspaper publishes sensational story. Woman commits suicide the day the story is published online.

One plus one equals blood on the Times' hands.
Schorsch said he questioned the story's publication when he first saw it. "No matter how good the writing, no matter how interesting the subject matter," he said, "a story about a woman 'who must masturbate for hours for just a few minutes of relief' did not belong in a mainstream newspaper."
Thoughts?
UPDATE: The Times' managing editor, Mike Wilson, responded to the story — with the following email to Romenesko:
We are all saddened by Gretchen Molannen's tragic decision to take her own life. Reporter Leonora LaPeter Anton and visual journalist Eve Edelheit are taking it particularly hard because they came to know Gretchen during their reporting and empathized deeply with her, as evidenced by the sensitive story and video they produced.

You asked in the blog item whether we routinely read stories to sources before they are published. No, we don't. Leonora did so in this case, with our approval, because of the extremely personal nature of the story. Gretchen was invited to give feedback, but she understood that we alone would decide whether to make any changes. (We ended up making a couple of small ones that she asked for.) As we reported in the story about her death, she sent Leonora an email thanking her for her time, patience and interest.

Our news story describes the great care Leonora took in reporting the story, so I won't repeat those details here. But I will tell you that we are proud of the mature and thoughtful work our journalists did in bringing Gretchen's story to light. We can't know all of the complex factors that led Gretchen to the awful choice she made. But we hope and believe that her story will help other men and women who quietly suffer from similar conditions.
(h/t Romenesko)
Have a tip we should know? tips@mediaite.com