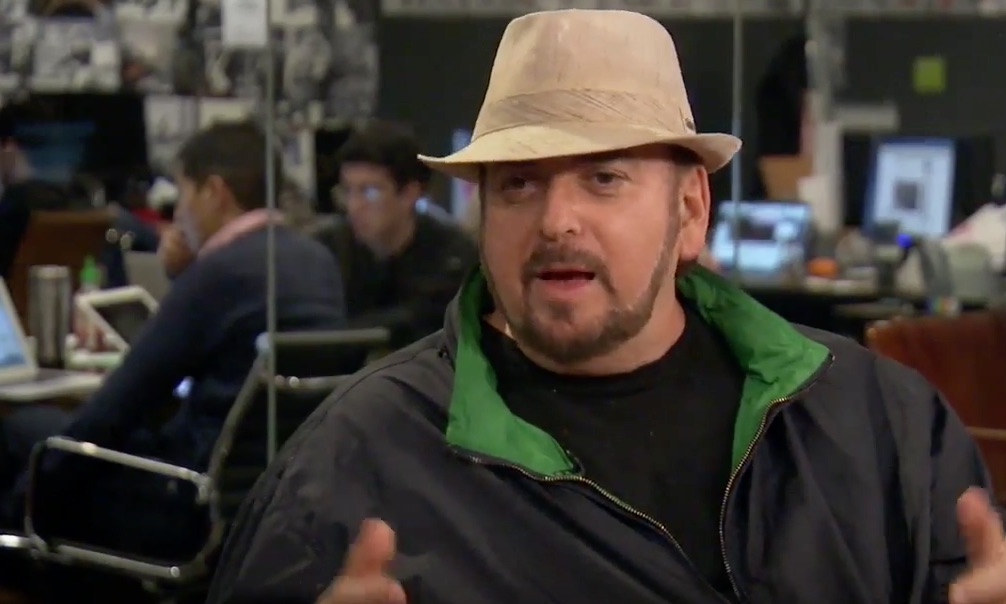 James Toback is the latest filmmaker in Hollywood to be accused of sexual harassment.
On Sunday morning, the LA Times broke the story that 38 women have confirmed to them that they were harassed by Toback over the years.
According to his IMDB page, he's "highly respected" as a screenwriter and director. His most notable work was writing the Oscar-nominated screenplay for the 1991 film Bugsy starring Warren Beatty and Annette Benning.
His accusers claim they were harassed in hotel rooms, movie trailers, public parks, "meetings framed as interviews or auditions [that] quickly turned sexual." And during such encounters, he'd ask uncomfortable questions like "How often do you masturbate?" or "How much pubic hair do you have?"
Actress Adrienne LaValley, one of the 31 women who spoke on record, gave her account.
"The way he presented it, it was like, 'This is how things are done,'" she said of a 2008 hotel room encounter when Toback allegedly tried to rub his crotch against her leg later and ejaculated in his pants. "I felt like a prostitute, an utter disappointment to myself, my parents, my friends. And I deserved not to tell anyone."
Louise Post told the Times that he said to her "he'd love nothing more than to masturbate while looking into my eyes" and that "going to his apartment has been the source of shame for the past 30 years, that I allowed myself to be so gullible."
The now 72-year-old director-screenwriter has been vocal about his sexual conquests in the past, claiming back in 2013 that he had orgies with 15 to 20 women. He recently debuted his new film, The Private Life of a Modern Woman starring Sienna Miller, at this year's Venice Film Festival.
He offered this response to the Times:
Toback denied the allegations, saying that he had never met any of these women or, if he did, it "was for 5 minutes and have no recollection." He also repeatedly claimed that for the past 22 years, it had been "biologically impossible" for him to engage in the behavior described by the women in this story, saying he had diabetes and a heart condition that required medication. Toback declined to offer further details.
UPDATE –– 4:55 pm ET: Glenn Whipp, the L.A. Times reporter who broke this news, has now tweeted that a lot more women have reached out:
UPDATE: 38 women contacted me for this story. That number has now doubled since it was published. https://t.co/beVGHWGOKM

— Glenn Whipp (@GlennWhipp) October 22, 2017
[image via screengrab]
Have a tip we should know? [email protected]