'You Have to Be Kidding Me': Wikipedia Founder Responds to Petition About 'Holistic' Medicine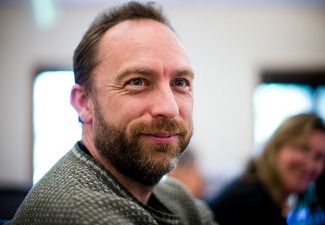 Are science and holistic medicine the same thing? No. Of course they're not. But that hasn't stopped thousands of people from signing a Change.org petition demanding they be treated equally on Wikipedia, accusing the site's editors of bias and saying their coverage of holistic medicine is "skewed to a negative, unscientific view of these approaches despite numerous rigorous studies in recent years demonstrating their effectiveness."
The petition, currently signed by over 7,000 people, is asking everyone to stop donating to Wikipedia until this travesty is rectified and "fair-minded referees" are the ones running Wikipedia pages.
Well, Jimmy Wales, the founder of Wikipedia, isn't taking this lying down, and shot back with an epic response on the petition page itself.
No, you have to be kidding me. Every single person who signed this petition needs to go back to check their premises and think harder about what it means to be honest, factual, truthful.

Wikipedia's policies around this kind of thing are exactly spot-on and correct. If you can get your work published in respectable scientific journals – that is to say, if you can produce evidence through replicable scientific experiments, then Wikipedia will cover it appropriately.

What we won't do is pretend that the work of lunatic charlatans is the equivalent of "true scientific discourse". It isn't.
This sentiment, of course, is very similar to the argument made by people like Neil DeGrasse Tyson that anti-science views shouldn't be considered on par with actual science.
[edited photo via Joi Ito]
— —
Follow Josh Feldman on Twitter: @feldmaniac
Have a tip we should know? tips@mediaite.com
Josh Feldman - Senior Editor