You Only Need to Subscribe to One Newsletter From Now On: 'The F*cking News'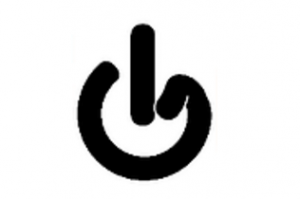 Forget Lena Dunham and her Lenny Letter. Newsletters from pundits and politicians like Laura Ingraham and Ron Paul are so over. You only need to subscribe to one newsletter now and you can find it by heading over to www.TheFingNews.com.
When you get there, you'll see a header that says this:
Context and Analysis of all the Latest Bullshit

Brought to you by a ragtag band of plucky veterans from The Daily Show and Countdown w/ Keith Olbermann

What's that? You want your news…without the bullshit?
Without giving "equal time" to debate whether evolution is real, climate change is manmade or Wall Street bankers choke their hookers?
Sign up now and get The Fucking News in your fucking inbox every fucking day.
Built on the backs of other newsletters that have come wildly out of pocket in terms of taking themselves way too seriously over the past year or so, The Fucking News is punchy, raunchy, and aware that you may have had some bad newsletter experiences in the past. They either come too often, have horrible graphic failures, or overload you with hyper-specific personal essays.
Features you can usually look forward to are "Your Daily Fucking Planner," "Word of the Day," and "Today's BFD," among plenty of others, so watch out for varying features every day. There are no frills. There are no clumsy graphics or blinking texts.
As a young woman, I am constantly being prompted to sign up for newsletters. Sometimes, the pop-ups are downright harassing. The text will say, "Sign up for our newsletter to get the top ten exfoliators sent to your inbox as a special gift!" The options to close the window will either be a text-entry box in which to place an email address or a button that says, "No, thanks! I'd rather have clogged pores and flaky skin!"
Super demoralizing, right? I don't know what the prompts are like at other sites, but I'm sure you've run into something that makes you feel a little dirty like that. Further, on the occasions I have entered my email address, I have received uncomfortable fantasy-land fever dreams in my inbox. They look like a Pinterest board but are more nefarious because they come to me daily in an effort to answer the question "Can women have it all?" by showing me how to make crafts out of mason jars, find new intimacy in my romantic relationships, and Dress to impress to get that promotion! There isn't much to really learn there.
Certainly, those types of letters are specific to a particular kind of website, but I've found that even newsletters that are supposedly more about politics or current events are still pretty cringeworthy. Don't just take my word for it, though! That's what TFN founder Jonathan Larsen thought, too, and he is an alum of Up With Chris Hayes and Al Jazeera America.
Here's how he described the thought process behind the creation of his newsletter:
I've worked in both news and comedy, and it struck me that we really don't have a source for topical comedy that reliably hits all the day's big stories, especially political stories, in a timely fashion. So I'm hoping to give folks who care about the news–because it fucking matters–an outlet that treats the news as if it actually does matter and isn't just horse-race bullshit, and also finds what's both hilarious and horrifically depressing about it.
In other words, if you're someone who wants to know what's really going on out there and wants to hear it from someone who gets it, this is the letter for you. It doesn't hurt if you have a filthy mouth, either!
[image via TFN]
For more from Lindsey, you don't need a newsletter! She has a Twitter and Facebook!
This is an opinion piece. The views expressed in this article are those of just the author.