YouTube Under Fire After Labeling Conservative Radio Host's Videos 'Potentially Offensive'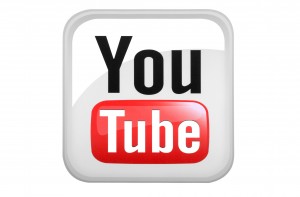 YouTube sparked a backlash this week after it moved fifteen videos on the popular "PragerU" channel to its "restricted" section, indicating that the content is "potentially offensive."
PragerU, the brainchild of conservative talk radio host Dennis Prager, features slickly-produced, four-to-five minute explainers from various conservative scholars on a wide variety of topics. Among the restricted videos are examinations of issues such as police violence, abortion, the Iraq War, affirmative action, ISIS, the Korean War, and Israel.
Most viewers can still see the videos, but those who view YouTube in Restricted Mode (mostly teens and children) will not be able to play them. "While educational, the videos are about sensitive topics such as rape and terrorism which may not be suitable for all audiences," YouTube explained in a statement.
But Prager cried foul, arguing that his features were all G-rated and intended for viewers of all ages. More than 67,000 people agreed, signing a petition asking YouTube to reverse its decision. "Many families enable restricted mode in order to keep inappropriate and objectionable adult and sexual content away from their children–not to prevent them from watching animated, age-appropriate, educational videos," the petition reads.
Prager received his highest profile supporter yet when The Wall Street Journal editorial board spoke out in his defense Wednesday. "YouTube is free to set its own standards, but the company is undercutting its claim to be a platform for 'free expression.' If anyone there would like to brush up on the concept, Mr. Prager has a video about it," the editors write.
[Image via screengrab]
—
>>Follow Alex Griswold (@HashtagGriswold) on Twitter
Have a tip we should know? tips@mediaite.com