Dave Portnoy Calls Bullshit on Tucker's Obama Lover: Story Has '0.0%' Chance of Being True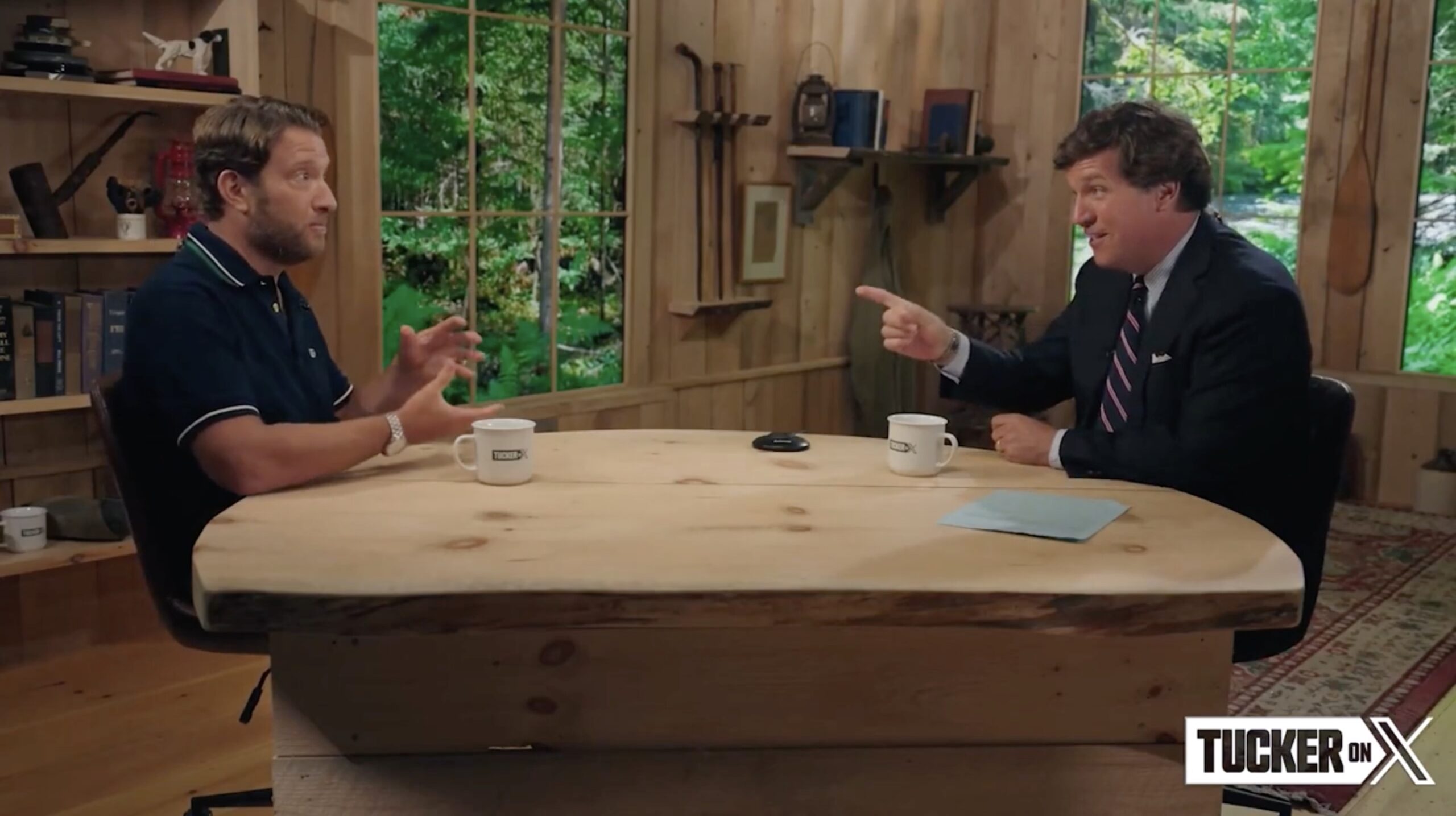 Dave Portnoy called bullshit on Tucker Carlson's interview with a man claiming he had sex with former President Barack Obama, saying the story "has 0.0% of being true."
The former Fox News host interviewed Larry Sinclair, a man who claimed he had a "a night of crack cocaine-fueled sex with Barack Obama" over two decades ago, on his latest podcast on X (formerly Twitter). But Sinclair, who has a criminal history dating back more than 27 years with "with a specialty in crimes involving deceit," has not come off credible for many people, including Portnoy.
The Barstool Sports founder recently met Sinclair while visiting Carlson at his studio for his own interview. Portnoy tweeted on Thursday that he would even trust notorious con artist Anna Delvey more than the man at the center of Carlson's latest interview and salacious claim.
"I met Larry Sinclair when I was doing my Tucker thing a couple weeks ago. I would trust Anna Delvey before I trusted anything Larry Sinclair said," Portnoywrote on X.
"Top to bottom maybe the least trustworthy human I've ever laid eyes on. I'd say his story has O.0% of being true and that's generous," he added.
Portnoy and Carlson, before and after his departure from Fox, have had a friendly public relationship. The criticism from the right and even fans of Carlson for the interview is growing.
The owner of Twitter, Elon Musk, also hit at Carlson for promoting Sinclair's allegations on Thursday, noting it seemed "dubious."
Have a tip we should know? tips@mediaite.com