EPA's Pruitt Made Young Staffers Pay for His Hotel Stays, Then Refused to Reimburse Them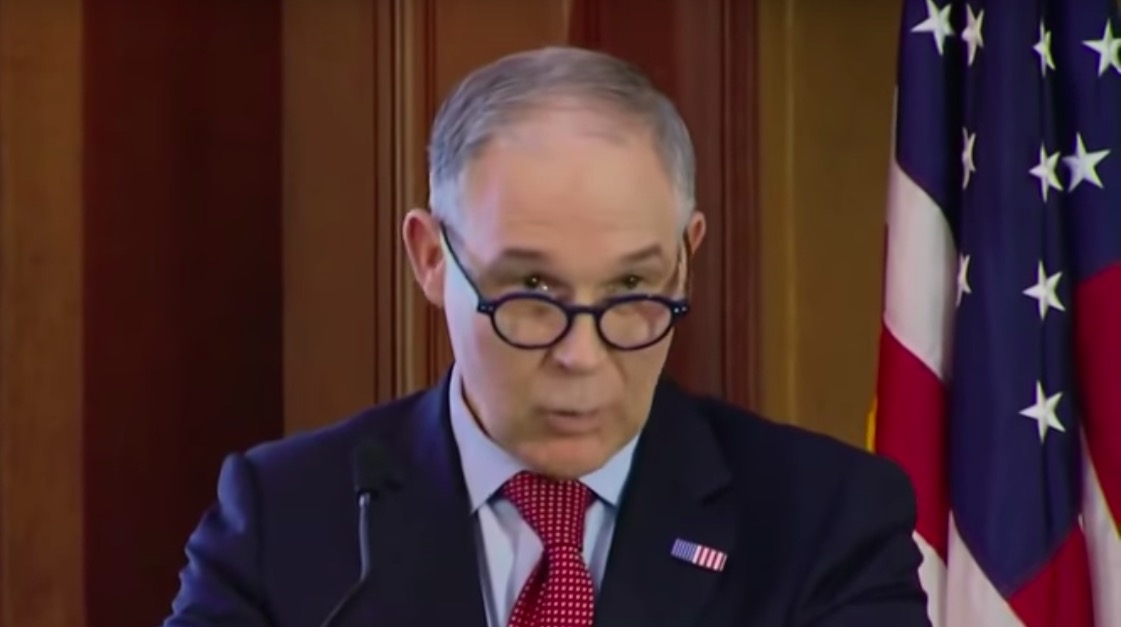 EPA administrator Scott Pruitt, already famously scandal-ridden, made even more ridiculously ethically questionable decisions than were previously known, the Washington Post reported on Monday.
Two top Pruitt aides spoke to the House Oversight and Government Reform Committee about even more of what the administrator asked staffers to do for his personal gain, including pressuring them to arrange first-class travel for him and to find a six-figure job for his wife – all this against the counsel of many of his allies.
The new information comes after EPA's chief ethics officer, Kevin Minoli, told the Office of Government Ethics last week that he thought the investigation into Pruitt should be broadened, saying: "additional potential issues regarding Mr. Pruitt have come to my attention through sources within the EPA and media reports," the Washington Post reports.
Amazingly, a current and former EPA official also revealed that Pruitt would ask his assistants to put hotel reservations on their own personal credit cards – not his – on a routine basis.
According to former deputy chief of staff Kevin Chmielewski, during the presidential transition one staffer charged approximately $600 to her credit card for a hotel booking for Pruitt's family. The staffer later approached Pruitt's chief of staff to explain that the period for transition reimbursements had expired and that Pruitt had not covered the bill.
As the Hill first reported, Pruitt's chief of staff ended up giving her $600 in cash – out of his own pocket.
"She literally went to Ryan and said, 'Look, Pruitt needs to pay me back for this. It was $600 bucks.' And Ryan took six $100 dollar bills out of his pocket," Chmielewski told the Hill last month.
Scotty, for the love of God, man. There's only so long the entirety of civilization can look down upon you. I hear in Oklahoma, the wind comes right behind the rain – neither of which may be around for too much longer if you stick around the Capitol.
[image via screengrab]
Have a tip we should know? tips@mediaite.com