Even George Santos Thinks the Obama Sex Accuser Is Lying: 'Purely Defamatory'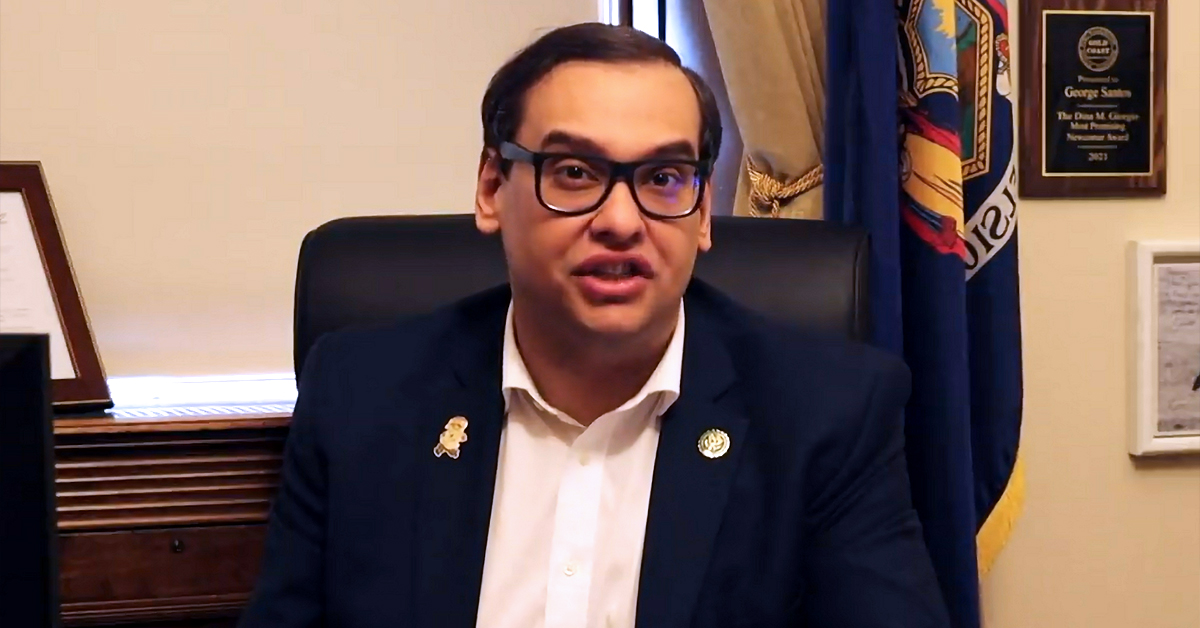 Rep. George Santos (R-NY) of all people is the latest Republican to come out against Tucker Carlson's recent interview with a man claiming he had "crack cocaine-fueled sex" with former President Barack Obama, calling the allegations "purely defamatory."
Santos rose to notoriety for lying repeatedly to voters about his resume and other key elements of his past before being elected during the November 2022 midterms.
The former Fox News host interviewed Larry Sinclair, a man who claimed he had a "a night of crack cocaine-fueled sex with Barack Obama" over two decades ago, on his latest podcast on Twitter. Sinclair, like Santos, has a history of deceit and lying as well as a criminal past dating back two decades.
However, Santos, has joined other figures such as Elon Musk and Dave Portnoy, in calling out the allegations.
"This Obama stuff is silly and purely defamatory," the GOP lawmaker tweeted to his followers. "It's nothing but a distraction and people need to re-focus on the real issues this country is facing."
He added in a follow-up post, "I don't care if Obama was allegedly someone's sloppy bottom. I want to shutdown the Biden crime syndicate, lower inflation, become energy independent, make sure ALL Americans have access to clean water, fix the border and make sure we elect Donald Trump."
Have a tip we should know? tips@mediaite.com