George Conway Snarks at Report John Kelly Thought Trump Wasn't Up for Job: 'You Don't Say'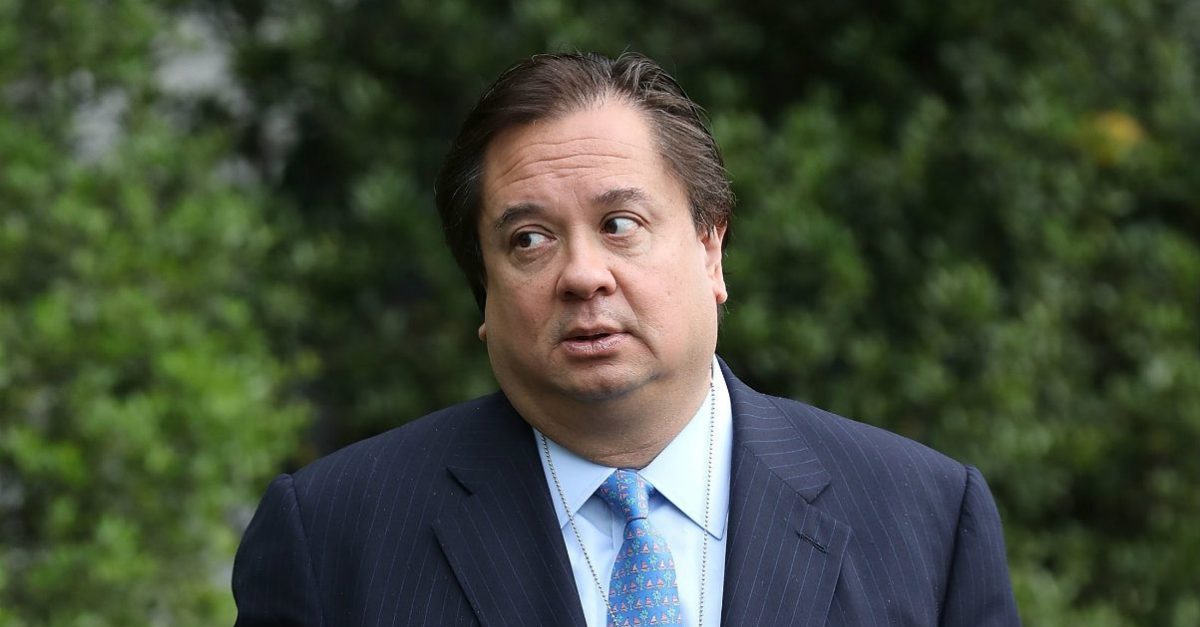 The husband of Kellyanne Conway was at it again on Sunday, responding to a New York Times report that departing chief of staff John Kelly thought President Donald Trump wasn't really doing an A-plus job as POTUS.
On Sunday, the Times published an article by Maggie Haberman that cites two administration officials who claimed Kelly thought Trump was just not cut out for the Oval Office.
As Haberman tweeted out from the article: "Mr. Kelly 'frequently told people that Mr. Trump was not up to the role of president, according to two former administration officials.'"
Responding to the news, George Conway wrote on Twitter simply: "You don't say."
Despite being married to Trump loyalist and apologist Kellyanne Conway, George  — who is also a lawyer — has repeatedly made waves with his criticism of Trump.
Prior to Christmas, he questioned the White House's strategy citing an article of the Consitution.
Article I, section 3, clause 6 of the Constitution talks about impeachment.
He also called the administration "a shitshow in a dumpster fire" earlier this year.
George has said that he doesn't think his wife is fond of his Trump bashing but thinks since he is not fond of the administration "it's even."
[image via Getty Images]
Have a tip we should know? tips@mediaite.com