GOP Senator Chuck Grassley Scolds Trump Over Troop Withdrawals: 'You Shouldn't Embolden Taliban'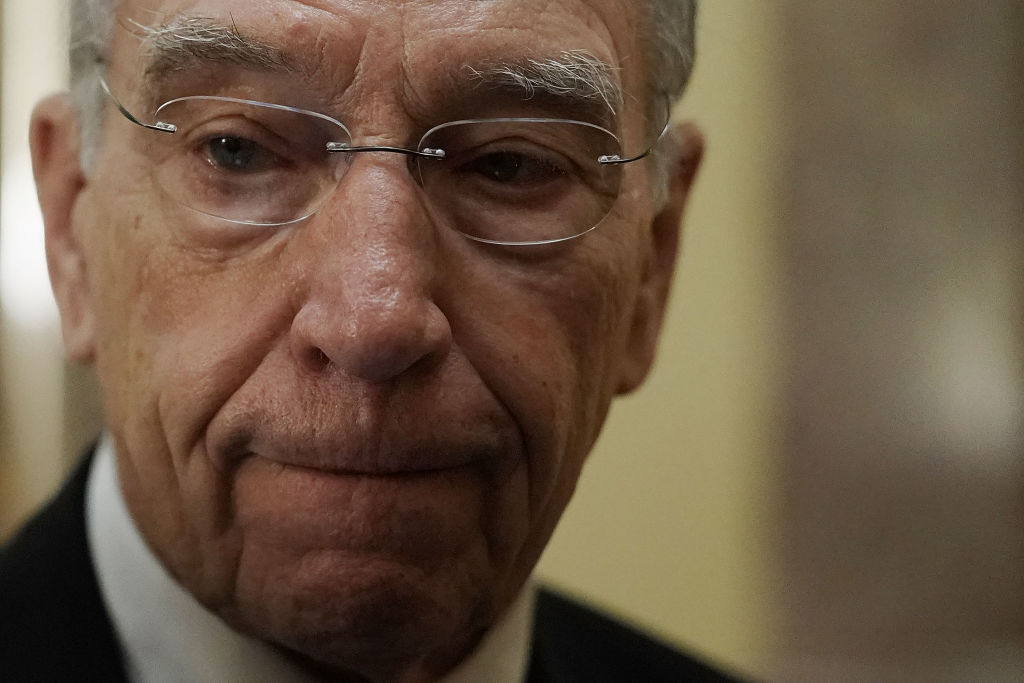 Senator Chuck Grassley (R-IA) came down hard on President Donald Trump Friday afternoon for his decision to withdraw U.S. troops in Syria and Afghanistan, bashing the commander-in-chief for "emboldening the Taliban."
@realDonaldTrump You said in campaign that Obama drew a red line in sand & there were no consequences & that hurt America's prestige. I thnk you're getting close to doing the same thing by tkng troops frm Syria & Afghanistan. You shouldn't embolden Taliban during negotiations.

— ChuckGrassley (@ChuckGrassley) December 21, 2018
Grassley, who has been a reliable ally of the President — and has voted in line with Trump's positions 90.5 percent of the time, per FiveThirtyEight — connected with a punch to the gut by comparing Trump to former president Barack Obama.
Obama's infamous broken 'red line' comment happened in 2013 when the 44th president backed down and accepted a peaceful resolution with Syrian dictator Bashar al-Assad after having threatened military action following the use of chemical weapons on civilians.
Trump invoked the broken promise during a presidential debate in 2016 and used it to criticize Hillary Clinton.
"Trump told the debate audience that the episode 'was laughed at all over the world, what happened," Politico reported at the time.
[featured photo via Getty Images]
Have a tip we should know? [email protected]