Jake Tapper Enlists 'Pussy Galore' and 'Felicity Shagwell' in Mar-a-Lago 'State of the Cartoonion' Spot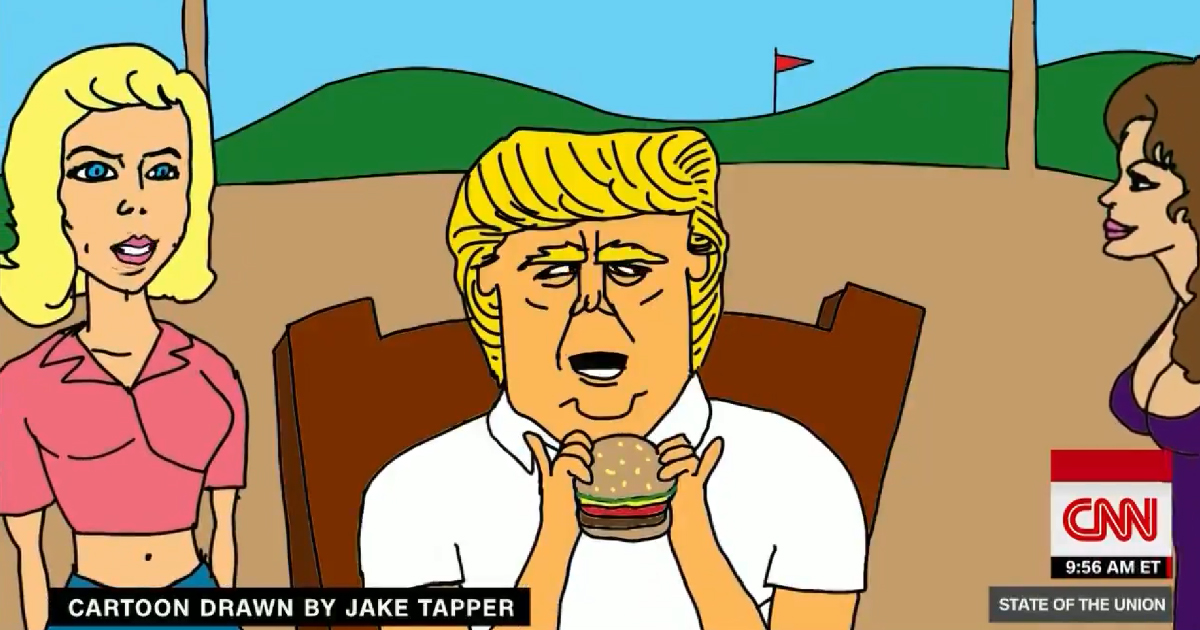 CNN's Jake Tapper creates animated political cartoons each week, if you didn't already know that, and this Sunday it covered the story of spies and attempted espionage at Trump resorts, particularly Mar-a-Lago.
"Is Mar-a-Lago safe from foreign spies?"
That's the question Tapper asks to intro his latest, which begins with the line "President Trump says he's not concerned about the security breach Mar-a-Lago."
Is Mar-a-Lago safe from foreign spies? That's the subject of this week's State of the Cartoonion from @jaketapper. #CNNSOTU pic.twitter.com/HXMsISNu3H

— State of the Union (@CNNSotu) April 7, 2019
He refers to the story of a Chinese woman with a device containing malware at Mar-a-Lago, and Trump's dismissing it as a fluke.
Tapper narrates that it's "not difficult to imagine the president's properties as tantalizing targets for spies from around the world," and the illustration shows the shapely Bond girls (and one from Austin Powers) as audio plays of each giving her introduction.
"Pussy Galore," isn't something you hear on CNN too often, but that's what Sundays are for, right? With additional audio from Mission Impossible and guest appearance by Boris and Natasha, it was definitely a "tantalizing" ride. And Alotta fun.
[Featured image via screengrab]
Have a tip we should know? [email protected]