James Comey Condemns NRA in New Interview: 'It Sells Fear in the Wake' of Mass Shootings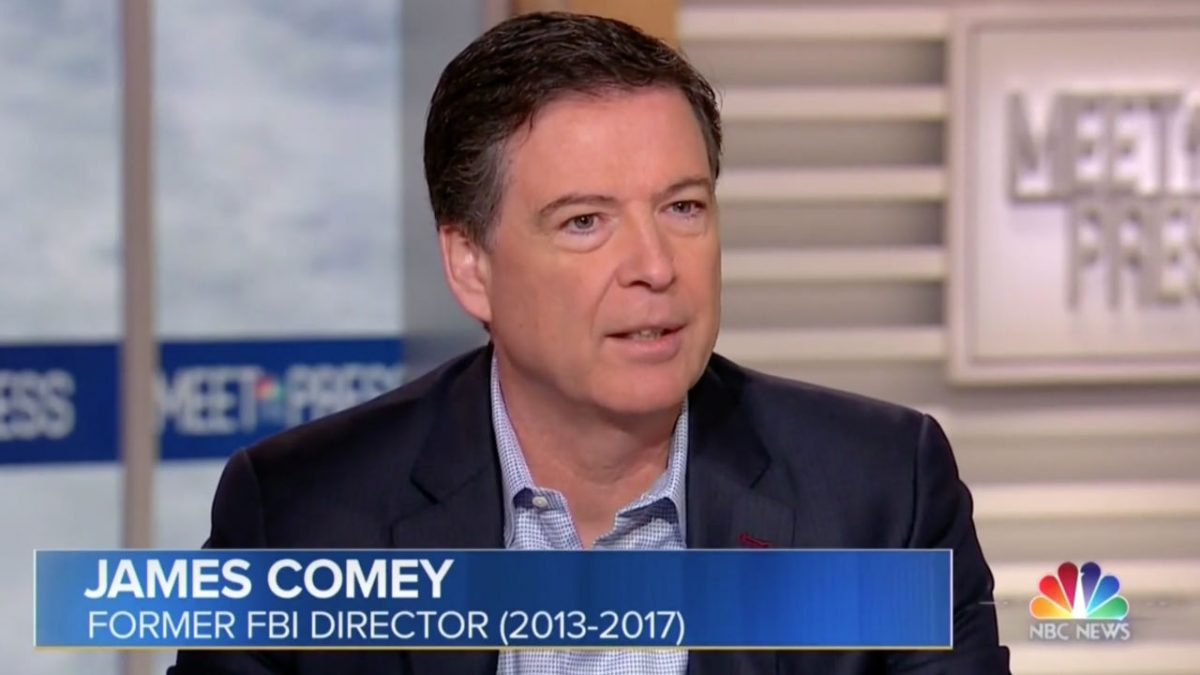 James Comey ripped the National Rifle Association in a new interview, calling the gun rights organization "one of the worst things that goes on in the US."
The former FBI director, who was fired by President Donald Trump last year, told British outlet i News that while he owns guns, he thinks there are ways to implement gun control measures that are consistent with the Constitution.
"I'm comfortable around guns. I own guns," Comey said. "Surely there are things we can agree upon that relate to who is able to buy a weapon, what kind of weapon and at what age, what the capabilities of the weapon are, how many rounds does it hold, and things like that, that in no way threaten the rights under the US constitution of people to keep and bear arms."
Comey then took aim at the NRA specifically.
"One of the worst things that goes on in the US is the current voice of the National Rifle Association, because it sells fear in the wake of any incident," he said, before explaining:
"The single largest gun sale month in the history of the US was the month after the [20] children were butchered in Sandy Hook, Connecticut, on December 14 2012. I remember the date because it was my birthday and I was living in Connecticut.

The reason gun sales spiked to incredible rates after that is the NRA turned around in the wake of that and said: 'They're coming for your guns.' They sold fear to the American people.

Their constant argument is: 'It's a slippery slope. If we restrict a particular kind of weapon or raise the age of purchase, it means the end of gun ownership in the US.' And that argument is a lie.

There's no slippery slope in America when it comes to guns. It's a concrete staircase, which is our constitution…. We just have to decide should we go up a stair or down a stair."
Read the full interview here.
[image via screengrab]
—
Follow Aidan McLaughlin (@aidnmclaughlin) on Twitter
Have a tip we should know? tips@mediaite.com
Aidan McLaughlin - Editor in Chief