Jared Kushner: Chief of Staff? Reports Trigger Speculation on Whether Trump's Son-in-Law is Up For Gig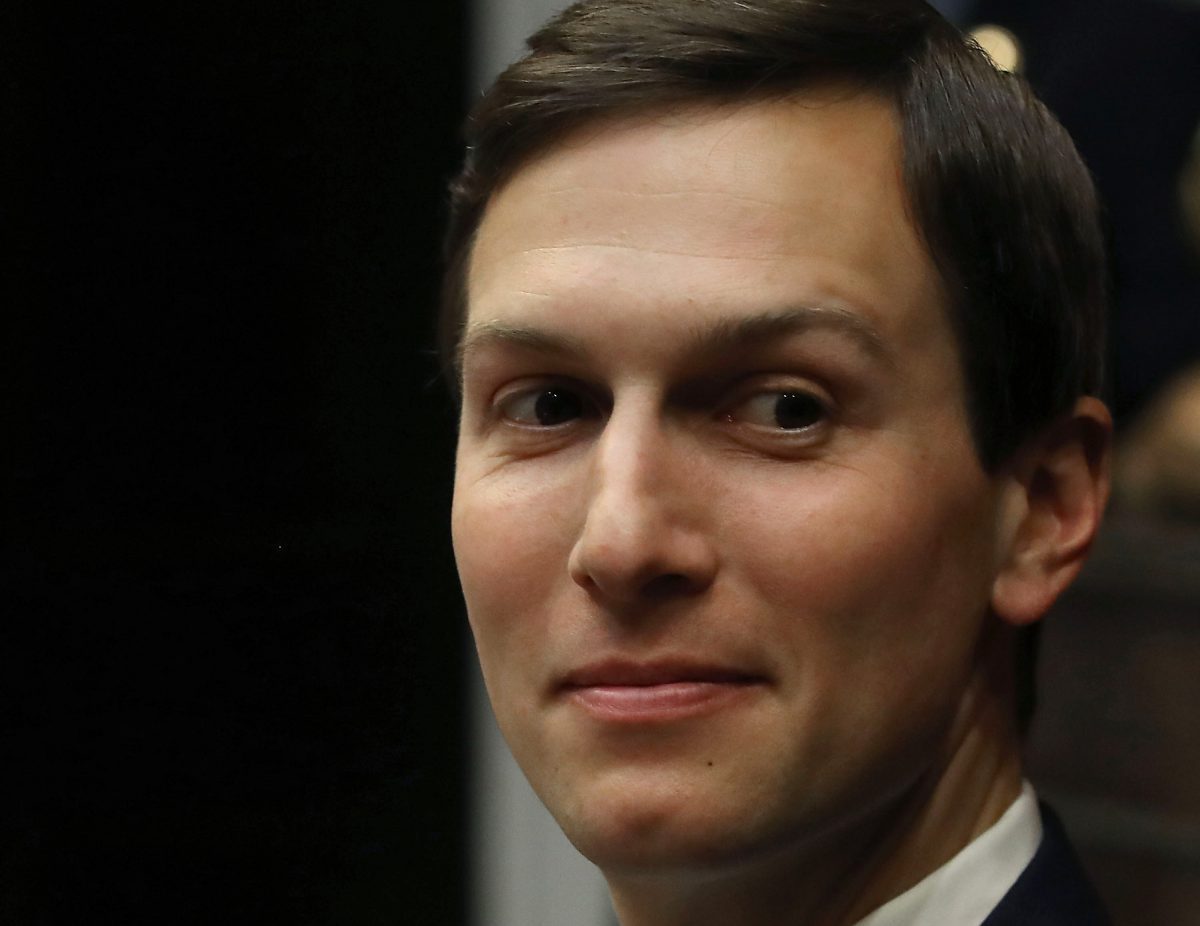 On Thursday, President Donald Trump announced that he is down to five finalists to replace John Kelly as White House chief of staff.
And according to some reports, one of the people lobbying for the position may be Trump son-in-law Jared Kushner himself.
Earlier Thursday, HuffPost reported that according to their source — a top Republican official — Kushner met with his father-in-law and boss on Wednesday to discuss taking over Kelly's role.
He also apparently is touting his work on the criminal reform measure and his ability to work with Democrats to prove he is up for the job something the Washington Examiner touted just today.
HuffPost reports on Kushner's candidacy:
Kushner has been pushing his own candidacy with Trump, citing his work on a criminal justice reform package and a claimed ability to work with Democrats, one person said. "I don't know why he thinks that, when the Democrats are mainly going to be coming after Trump," the source said.
Then, in a conflicting report, Reuters reported Thursday evening that Kushner is not pushing for the job at all and — according to their own anonymous source — is not inclined to take the job right now at all.
Yet that same report indicated that while Kushner may not be pushing for the role, a source told them, "numerous people have reached out to the president to suggest" Trump's son-in-law for the job in his stead.
Adding to the confusion, a White House official told Washington Post's Josh Dawsey that Kushner is not only not in the running, he is not actually under consideration at all.
That denial came, by the way, just one hour after CBS confirmed that Kushner WAS in the running.
It also came on the same day as White House press secretary Sarah Sanders told Fox News' Martha MacCallum that she was not aware of any conversations that involved  Kusher being on the finalist list for chief of staff, not that he wouldn't be great at it.
"I'm not aware of any conversations that have taken place. Jared's an incredibly valuable member of the team. I think he'd be great in any role that the president put him in," Sanders said.
Then when MacCallum pressed if that meant Kushner was not "not on the list," Sanders said she'd let Trump speak for himself.
With speculation rife on whether Kushner is actually lobbying for the role or wants the job at all, commentators are also weighing in on whether or not Kushner is even up for the intense job.
Not surprisingly, there does not seem to be a consensus there either.
Vanity Fair's Bess Levin has made it clear, Kushner is not up for the role, offering a bullet-pointed list of his lack of qualifications, including such things as his "penchant for f–king up paperwork" as proof he's not ready to be chief of staff.
Meanwhile, the conservative Washington Monthly seems to think all the concern that Kushner would be a dud are overwrought.
"Why not Kushner for Chief of Staff?" Writer Martin Longman asked in his op-ed supporting Kushner's alleged candidacy.
[image via Getty Images]
Have a tip we should know? tips@mediaite.com