Jimmy Carter Weighs In on Kavanaugh: He's 'Unfit' to be a Supreme Court Justice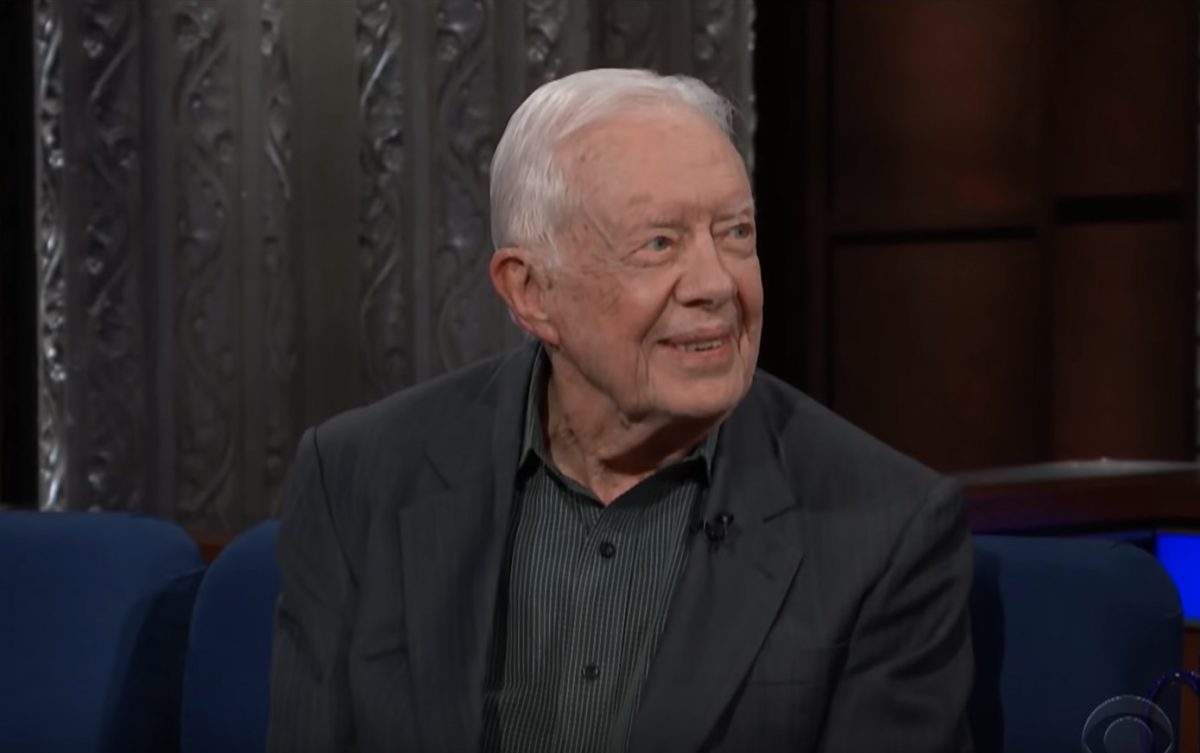 In a video caught by an Emory University student, former president Jimmy Carter was heard saying he thinks Supreme Court Justice Brett Kavanaugh is unfit for his seat on the Supreme Court.
Speaking to a class at the Atlanta university on Wednesday, Carter called Kavanaugh's appointment "a very serious mistake" according to the school's newspaper's account.
In the student video posted on Facebook, Carter can also be heard saying this: "Whether or not [Kavanaugh] attempted to rape [Christine Blasey Ford], I thought he was temperamentally unfit to serve on the Supreme Court because of his outburst during the hearing."
Carter added that in his view, the Senate is "quite subservient" to Trump.
Watch above, via Facebook
[image via screengrab]
Have a tip we should know? tips@mediaite.com