John Kerry Slams Trump for McGurk Tweet: 'Pathetic' and 'Demoralizing to Public Servants Everywhere'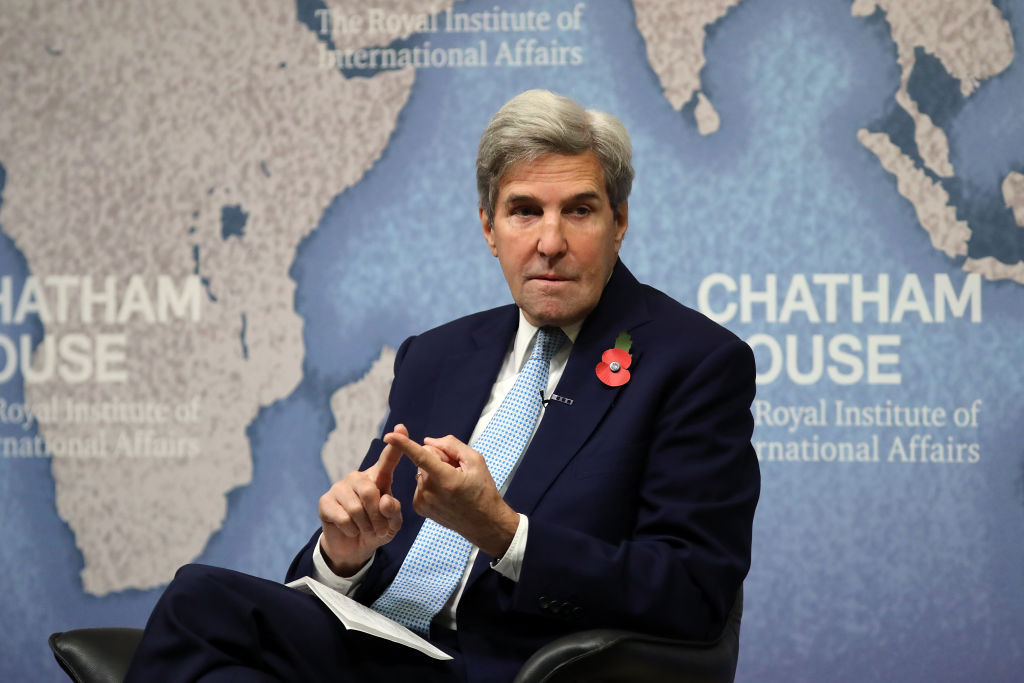 Former Secretary of State John Kerry blasted President Donald Trump on Monday morning, calling attacks leveled against Brett McGurk by the president "pathetic" and "demoralizing to public servants everywhere."
"Pathetic that the president would defame a public servant who joined the Bush Administration and stayed on the last two years to help Iraq & defeat ISIL," Kerry wrote. "Demoralizing to public servants everywhere. [Trump] is not a fraction of the person or patriot that [McGurk] is."
Pathetic that the president would defame a public servant who joined the Bush Administration and stayed on the last two years to help Iraq & defeat ISIL. Demoralizing to public servants everywhere. @realDonaldTrump is not a fraction of the person or patriot that @brett_mcgurk is. https://t.co/VQJ3zq7Pgs

— John Kerry (@JohnKerry) December 24, 2018
Following days of constant headlines bashing his decision to withdraw U.S. troops from Syria and Afghanistan, and the subsequent turmoil ushered into an already chaotic White House,  Trump lashed out at McGurk — the U.S. envoy to the international coalition fighting ISIS — and all of his "sympathizers."
For all of the sympathizers out there of Brett McGurk remember, he was the Obama appointee who was responsible for loading up airplanes with 1.8 Billion Dollars in CASH & sending it to Iran as part of the horrific Iran Nuclear Deal (now terminated) approved by Little Bob Corker.

— Donald J. Trump (@realDonaldTrump) December 24, 2018
Kerry, a frequent critic of the president's foreign policy decisions, took aim at the personal attacks hurled by Trump and slammed him for smearing the diplomat.
McGurk announced he would be resigning following Trump's decision to withdraw troops — a move by the president that came against the advice of the Pentagon and countless other foreign policy experts.
His departure closely follows that of Defense Secretary James Mattis, who also resigned on principle after Trump's impulsive action and crafted a striking rebuke of the president's isolationist world view in his letter of resignation.
Have a tip we should know? tips@mediaite.com