Joni Ernst Says in Divorce Filings She Turned Down Chance to Be Trump's VP Because Husband 'Hated' Her Success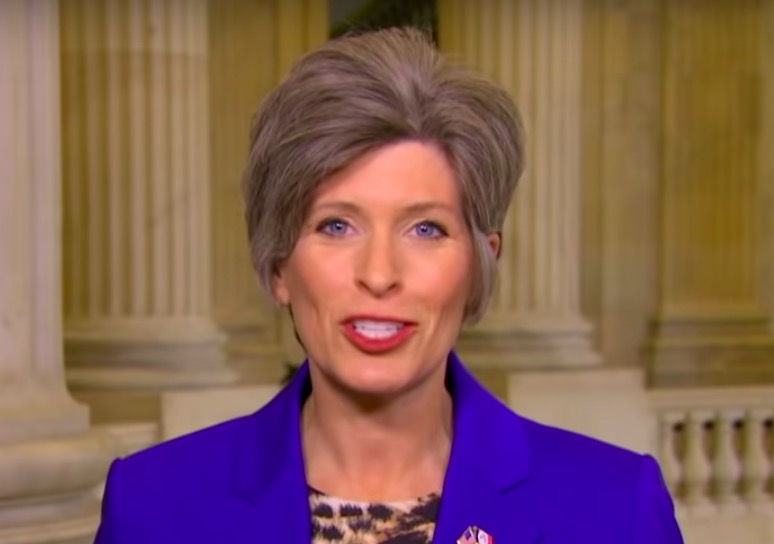 Sen. Joni Ernst (R-IA) says in divorce filings that she turned down the chance to be President Donald Trump's vice president because of her husband, The Guardian reported Tuesday.
In an affidavit filed as part of divorce proceedings from her longtime husband Gail Ernst, the Iowa Republican said she met with Trump in July 2016 to talk about the position. But days later, she told Politico that she was focused on representing her own state.
"[In] the summer of 2016, I was interviewed by Candidate Trump to be vice president of the United States," she wrote. "I turned Candidate Trump down, knowing it wasn't the right thing for me or my family."
"I continued to make sacrifices and not soar higher out of concern for Gail and our family," she said.
Per The Guardian, Ernst indicated that her husband was the reason for her decision: "Meanwhile, he hated any successes I had and would belittle me and get angry any time I achieved a goal."
In response, Gail Ernst wrote in a court filing that he was a supportive husband: "I gave up all my aspirations and goals to be a good dad and husband so Joni could pursue her dreams," he said.
Read the report here.
Have a tip we should know? tips@mediaite.com
Aidan McLaughlin - Editor in Chief