Kavanaugh Says He's Ready to Testify on Ford Accusations on Monday: 'I Will Be There'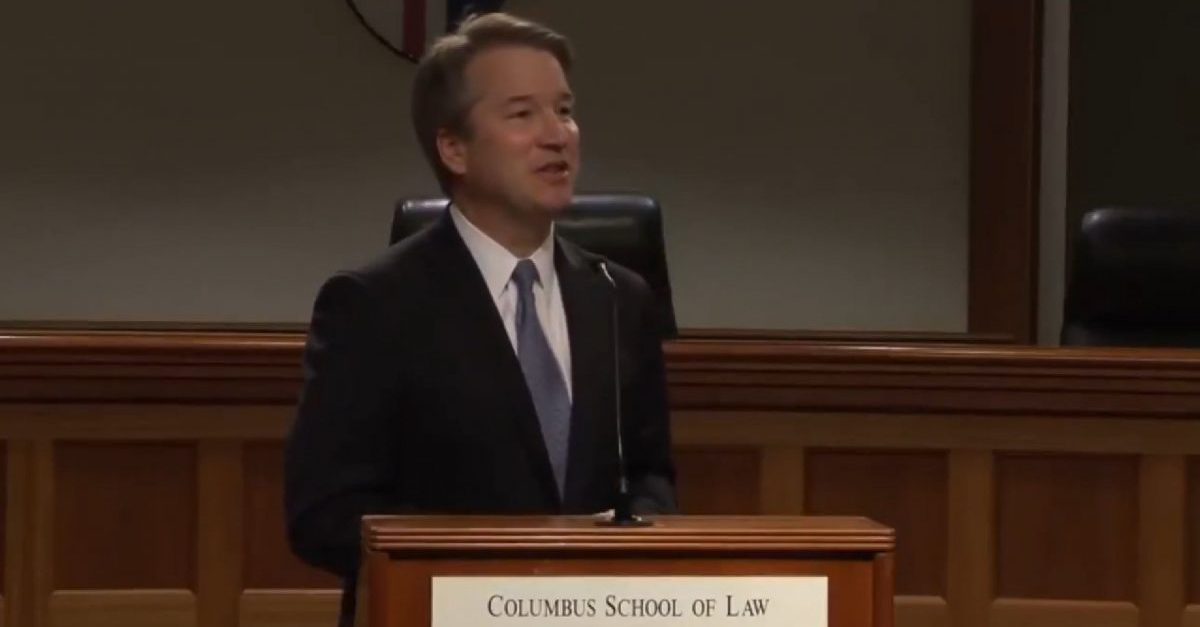 Supreme Court nominee Brett Kavanaugh has agreed to testify on Monday before the Senate Judiciary Committee according to a letter distributed by the White House on Thursday.
Chairman Senator Chuck Grassley had invited Kavanaugh to testify in regards to the accusations made by Christine Blasey Ford. 
Ford alleges that Kavanaugh sexually assaulted her while both were still teens. Days ago, The Washington Post published a graphic account of the assault.
In it, Ford recalls, she feared Kavanaugh "might inadvertently kill me."
Since the accusations have been made public,  Kavanaugh has categorically denied the accounts and his letter to Grassley makes clear he plans to continue to do so.
"Since the moment I first heard this allegation, I have categorically and unequivocally denied it. I remain committed to defending my integrity," Kavanaugh wrote in the letter he signed on Sept. 20.
Read the full letter below.
Have a tip we should know? tips@mediaite.com