Mick Mulvaney Reportedly Told Donors Trump Asks Him All the Time Why Roy Moore Lost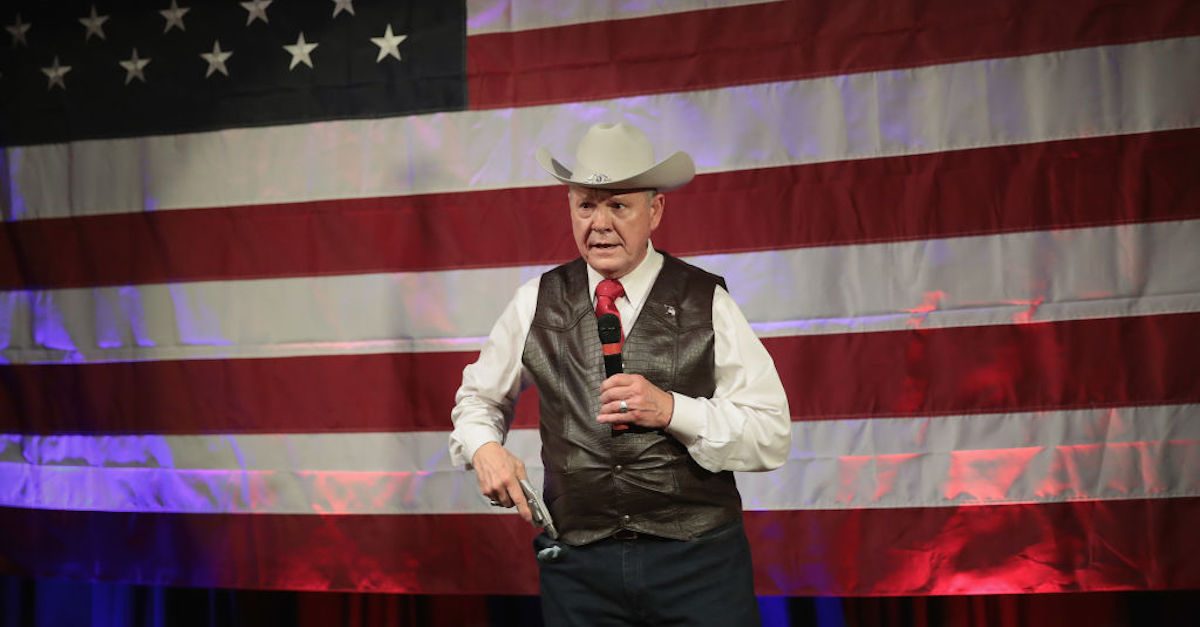 Trump official Mick Mulvaney said in a closed door meeting with Republican donors that the president frequently asks him why former Alabama Senate candidate Roy Moore lost his election, according to a New York Times report.
Moore lost in a stunning upset against Democratic opponent Doug Jones in deep red Alabama after he was accused of molesting teenaged girls, including one woman who said Moore sexually assaulted her when she was 14.
Trump endorsed Moore after the allegations, and despite briefly losing support from the Republican National Committee, the body resumed fundraising for him after the president's endorsement.
Apparently Trump, however, still doesn't understand how the candidate lost. Per the Times:
And Mr. Mulvaney alluded to last year's special election for Senate in Alabama and suggested that Mr. Trump remained bewildered at his party's defeat there. The Democratic nominee, Doug Jones, prevailed in a stunning upset over the Republican, Roy Moore, a polarizing former judge who was accused of once preying on teenage girls.

"The president asks me all the time, 'Why did Roy Moore lose?'" Mr. Mulvaney said. "That's easy. He was a terrible candidate."
The Times reported that Ronna McDaniel, the chairwoman of the RNC, attended the closed door meeting with Mulvaney.
[Photo by Scott Olson/Getty Images]
Have a tip we should know? [email protected]
Aidan McLaughlin - Editor in Chief